JENS MALMGREN
I create, that is my hobby.
Esmeralda 5 December 2018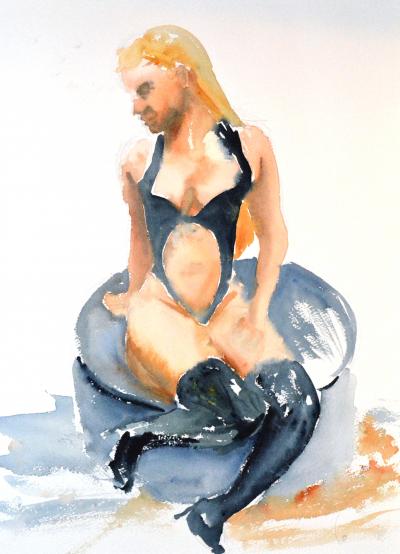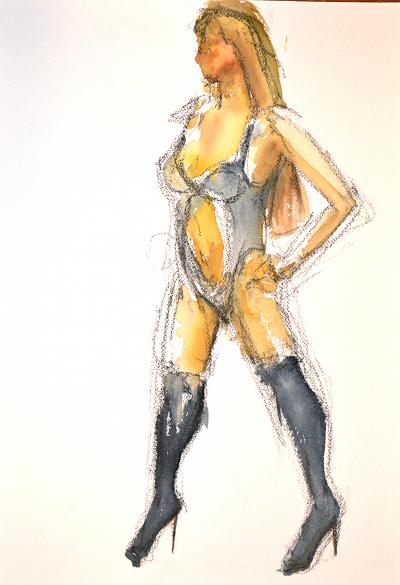 It is 5 December, the Sinterklaas evening. That is a Dutch thing with unpacking presents with kids, but I did not have to do anything with this, so I went to a live model drawing session at Art4FunClub.nl in Almere Buiten, and the model was Esmeralda. She is the wife of Wilfred that I painted two weeks ago. She got long blond hair, and she is pretty all over.
Tonight I had forgotten my Aquarelle palette. I used the lid of my tubes bucket. It is tough to change the habits on the fly like that when stakes are high. It struggled with this. It did not feel like I was in the flow with my skills tonight. The lid that I used as a palette was too small so I had to use fewer colors. I also noticed that the graphite sticks well to the paper. There is no room for changes.
Luckily the model will come back already next week. The artists tonight were Elinda, Vincent, Jan, Ko, Karmen, Ineke and me.
I am thinking of switching to acrylic paint. Jan is using acrylic, and he is doing a great job at these evenings. He can put his papers on an upright easel, use white and at the same time work with watercolor effects.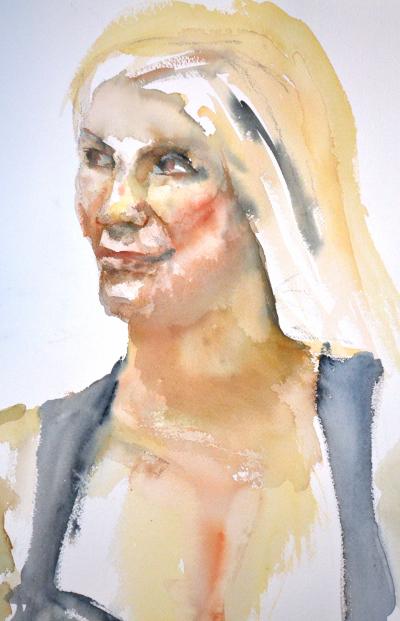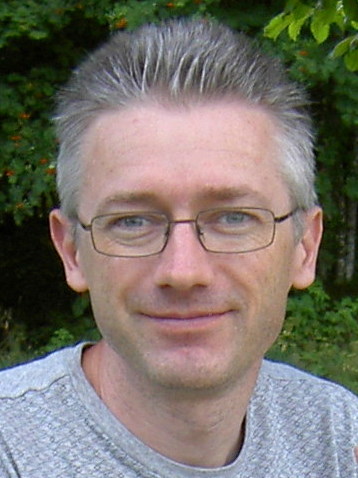 I was born 1967 in Stockholm, Sweden. I grew up in the small village Vågdalen in north Sweden. 1989 I moved to Umeå to study Computer Science at University of Umeå. 1995 I moved to the Netherlands where I live in Almere not far from Amsterdam.
Here on this site I let you see my creations.
I create, that is my hobby.
Copyright © 2015 - 2022, Jens Malmgren. Google Analytics is used on this site.