JENS MALMGREN
I create, that is my hobby.
Maya 18 November 2018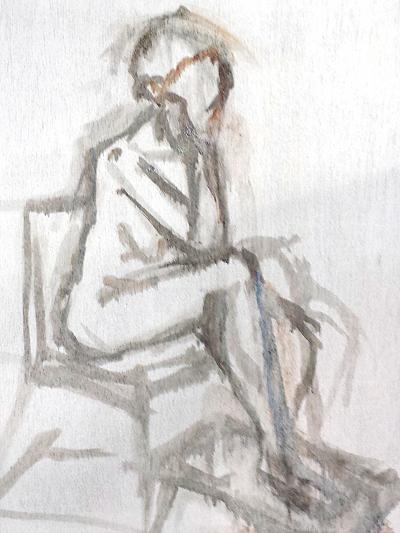 It is Sunday 18 November 2018 and I am on my way to the second live model painting session at de Stoker in Amsterdam of this season.
Before talking about painting I want to share with you that last Monday my wife and I received the invitation from the municipality to "set a dot" for where the future house will be at the city hall, on 3 December. To prepare for this we had a look on site and it looks nice. Right now it is farming land but in the future there will be houses here. We found 5 possible places. In this area they will put up windmills as well. There will be 5 hours of flickering per year. On other parts of the same area there will be considerably more flickering. How are they thinking when they make plans like this? We are aiming for a location outside the flickering area. If that fails, we will adapt the house, remove the windows on one side of the house. I think they make a mistake setting up windmills here. It is the neighboring municipality doing it. They essentially make it impossible to do anything but farming in a large part of their province. It is a choice, but it is a bad choice.
Today it is cold. The sun shines. It occurred to me that I was early and that I could hop of the tram on the way to de Stoker and look around. I have seen some small art supply shops on the way to the studio but I could not remember at what tram station they were. I found no art supply shop, but I found a Fjällräven shop, they had a wall of backpacks that looked nice. Even if I saw an art supply shop, it would probably be closed today.
Now I am on my way home. It went well. It feels like it went better than last week. Floor wanted to switch spot so I could switch with her.
The artists today were Lydia that I had forgotten the name of last week. Floor, Tom, Irene, Saskia and me. I was standing one spot to the left compared to last week. Luc was supposed to come but he did not appear.
Now I realized I probably forgot the holder for my lamp. Oh well.
It is a beautiful sunset while I sit on the train but I am not sitting at the window, so I cannot take a picture of it.
Today I tried to enhance the differences between warm and cold and dark and light. Maya had recolored her hair. Last week it was greyish and this week it was dark brown reddish. Since I wanted Maya to pop out I decided to paint more around her as well. That way I could put colder colors towards her contour.
First she was sitting away from me but gradually she was directed more towards me. At first I could not see any of her nipples and in the end I could see both and her right arm. That looked much nicer for the painting.
Also compared to last week she had her foot further into the box and that looked better too. Since I started on a new painting it did not matter but Irene had to rework the foot of Maya. We will see what I am doing next week but I will start on a new painting for sure. Perhaps a portrait? If I get another spot then I will paint her from scratch for sure. I like it when you can see the model from different angles in a series of paintings.
When the session had finished I did as last week, not cleaning the brushes and thereby earning 20 minutes earlier travel time. The challenge with that is that I need to remember to clean the brushes when at home. But I did.
When I arrived in Almere I could catch the last ray of sunlight next to the train station in Almere.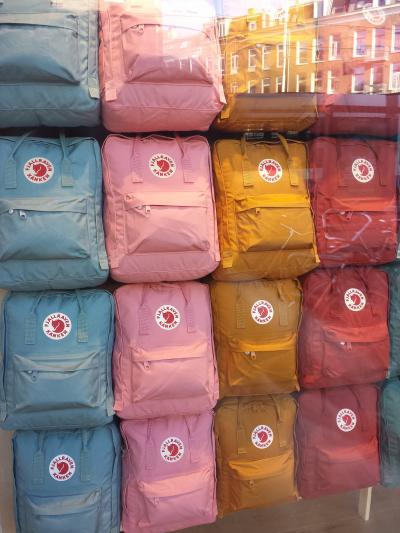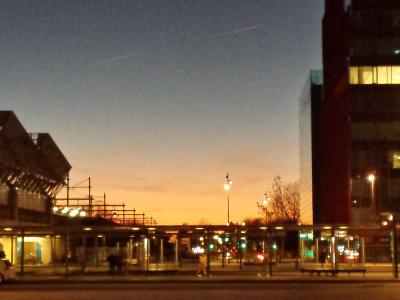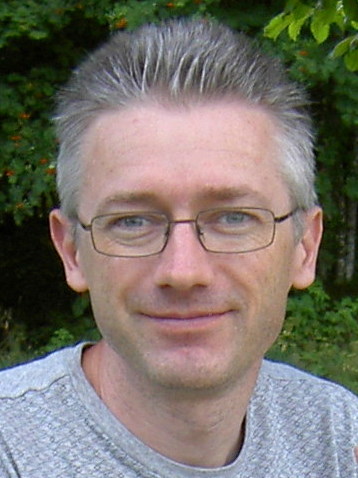 I was born 1967 in Stockholm, Sweden. I grew up in the small village Vågdalen in north Sweden. 1989 I moved to Umeå to study Computer Science at University of Umeå. 1995 I moved to the Netherlands where I live in Almere not far from Amsterdam.
Here on this site I let you see my creations.
I create, that is my hobby.
Copyright © 2015 - 2023, Jens Malmgren. Google Analytics is used on this site.