JENS MALMGREN
I create, that is my hobby.
Susi 15 November 2018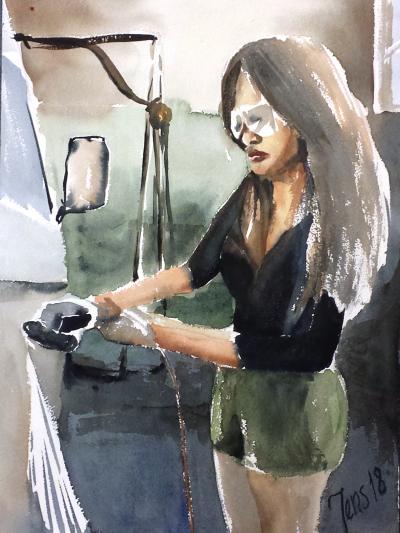 It is late Friday night 16 of November 2018. It has been an active week. Last Sunday model session at de Stoker in Amsterdam. On Wednesday model session at Art4FunClub.eu in Almere. Thursday painting at the aquarelle club Aquarelmere.nl.
I can say without lying that the paintings I made Sunday to Thursday have not been equally good, but it was great painting.
On Thursday I painted SusiCruzz. I follow her on Instagram and YouTube. She is such a hard-working young woman. Her dream is to travel the world in her van. When you follow Susi, you get to see Europe. At least Europe is where she has been the last year. For a while now, she has been working on the maintenance of her van. It has got a new fresh layer of paint on the outside and right now she is working on refurbishing the interior of the bus. When finished, I think she is heading north.
So why do I paint Susi? "Why do you paint her with protection glasses?" "What is she doing?", "Jens, It is not one of the more beautiful paintings you made.", "You made her look like a superwoman.", "A woman would not be dressed like that using a power tool at the same time.".
Haha ha. Just take your prejudice and please shuffle it somewhere.
This is just Susi. She is an example of powerful young women of this time and age, and instead of coming with your outdated ideas and questions you should embrace the young of today. Open your eyes and see them and help hem.
When painting Susi, I could picture her like a donna if I liked. She knows that she is beautiful, so that is not something new to her. What is unique to her is her dreams: She wants to travel the world, and she is doing this with her van, so her car is unique to her. That represents the means by which she is fulfilling her dreams.
When I paint Susi as someone putting her energy into working on her dreams, then I get to another level.
We are all working on our dreams. I often hear people saying they don't have goals. That is just bullocks. Every person has one or more goals they would like to see fulfilled.
Now I have a particular soft spot for beautiful girls, women, and ladies. In particular, I like to see them pursue their dreams. I love to see them participate in the society like they want to do it. It can be in jihab or tanktop - it does not matter.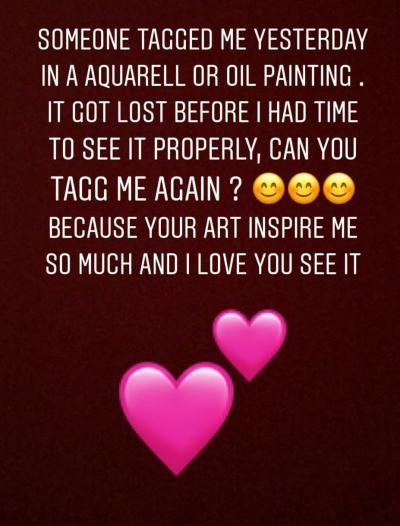 When I posted my painting to Instagram, Susi lost it. :) That can also happen.
Now it is really late. Time for bed!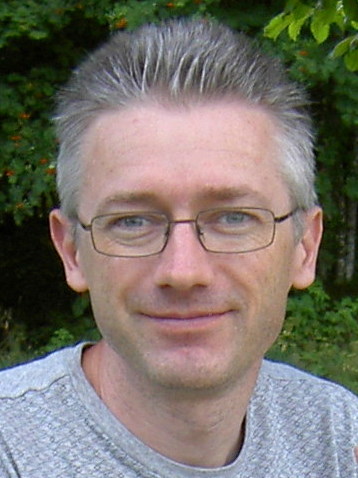 I was born 1967 in Stockholm, Sweden. I grew up in the small village Vågdalen in north Sweden. 1989 I moved to Umeå to study Computer Science at University of Umeå. 1995 I moved to the Netherlands where I live in Almere not far from Amsterdam.
Here on this site I let you see my creations.
I create, that is my hobby.
Copyright © 2015 - 2023, Jens Malmgren. Google Analytics is used on this site.