JENS MALMGREN
I create, that is my hobby.
Elliot Connor the conservationist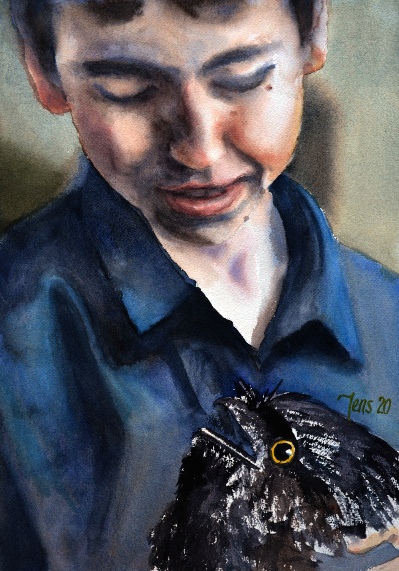 Grace Maddrell asked me to paint Elliot Connor. Grace is working on creating a book with essays of young climate activists. It is a little uncertain if the publisher got room for the images, but we are still hoping for that. I continue to paint anyhow.
I started looking for a good reference photo of Elliot. I had nothing particular in mind. Perhaps a portrait where he looked into the camera, not being fuzzy, not in the middle of saying something. There were not that many photos of Elliot to be found on the Internet. There was one excellent image, but it was made for a Korean electronics company, for a price he won. It did not feel appropriate to choose that; it would be a little too much as painting "that picture from the price."
Elliot is a photographer. Some photographers dislike being in front of the camera. I am pondering if Elliot has a little bit of this. Because of this, I decided on a reference photo where he was blurry. I usually would not do that, but it was a beautiful photo, the light was lovely. He held a bird in his hands. I looked in the reflection of the eye of the bird. At first, I thought it was the reflection of a softbox. Then I realized there was a little bit of cyan blue in the reflected light, and that makes me believe that it was natural light coming from a window where the blue was the sky. I have no idea what kind of bird it is. Elliot knows that. In a way, you can say that the bird is at the center of the portrait, and Elliot is secondary, and he wants it to be like that, I am sure of that. There are photos of him with other animals and insects. He loves nature.
When I paint a portrait of someone, I do a little research on the person. So also with Elliot. I figured that Elliot is right now around 16, max 18 years old, and that is remarkable because his CV is eight pages long. He does not call himself a climate activist, though. He says he is a conservationist. What are the differences? Well, a climate activist is a person who campaigns to bring about political or social change for the improvement of the climate. A conservationist is a person who advocates or acts for the protection and preservation of the environment and wildlife. It is the campaigner versus the advocate. Is this subtle difference, or is this very important, I don't know.
Can it be that a climate activist is crying out loud about the worst wildfires and coral reef bleaching in the history of Australia while a conservationist is out there trying to save animals while the fire and bleaching are going on?
While I am reading the CV of Elliot, I almost get the urge to plot out his achievements on a timeline. Elliot is a busy bee. He is a young enthusiast leader, and he will be and is vital for the preservation of this earth. We only have one planet; it will need to be preserved in all sorts of ways. In the end, it will not matter what the preservator calls themselves; it is all about preservation.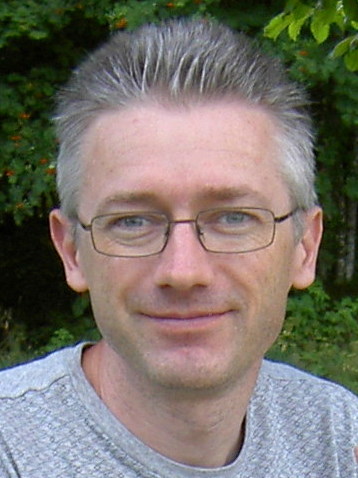 I was born 1967 in Stockholm, Sweden. I grew up in the small village Vågdalen in north Sweden. 1989 I moved to Umeå to study Computer Science at University of Umeå. 1995 I moved to the Netherlands where I live in Almere not far from Amsterdam.
Here on this site I let you see my creations.
I create, that is my hobby.
Copyright © 2015 - 2022, Jens Malmgren. Google Analytics is used on this site.