JENS MALMGREN
I create, that is my hobby.
Maddy Anne, 11 March 2020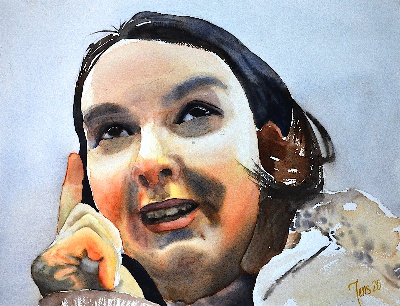 Here is Maddy Anna from Manchester in England. She is one of my series of climate activists, and this painting was a little bit of a struggle to make. When I drew her, I did it slightly stretched out. That was not nice at all, so after I took a photo of my painting, I adjusted it a little in the photo on the computer. Normally I never do such edit, but this time I did. From that perspective, this painting is failing. Oh well, this is what it is. As I use to say, when I do it then it is okay. One day when my series of climate activists are hanging in a museum, there will be a note that especially this painting was done stretched out, and then photos of it were scaled back, and that note will hang next to the painting.
Why did this happen? Well, I cheated. I used a beamer to draw her, and apparently, I had the wrong aspect ratio on the beamer, shame on me. Next time I will be more careful with that part. I am using a beamer because I think I have a number of these paintings to make, and it is a little unclear as to how much time I have to make the paintings. These paintings are for Grace Maddrells climate activists essays book.
I painted Maddy Anna as she was talking at about 15 minutes into this video: https://www.youtube.com/watch?v=ofc4fXER13U&t=746s
She was saying, "We don't need more car parks."
At the moment of writing, I don't know how Maddy Anna is reacting to the painting. That is a bit exciting. I have the feeling it can be both loved to bits or hated. She is not a person that is posing for cameras as such. I could not find any such photos of her, but I found her blog, though. Maddy Anna can talk fast without any ah and uh, and I find that impressive. You should see me talk in front of a camera. There it is ah and uh all the way.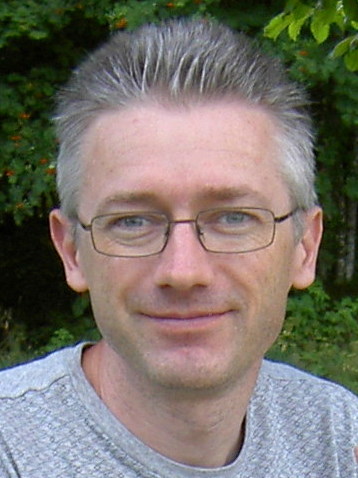 I was born 1967 in Stockholm, Sweden. I grew up in the small village Vågdalen in north Sweden. 1989 I moved to Umeå to study Computer Science at University of Umeå. 1995 I moved to the Netherlands where I live in Almere not far from Amsterdam.
Here on this site I let you see my creations.
I create, that is my hobby.
Copyright © 2015 - 2022, Jens Malmgren. Google Analytics is used on this site.