JENS MALMGREN
I create, that is my hobby.
Tuberous Cranesbill, like a wallpaper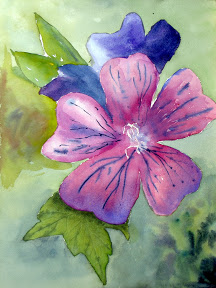 One year ago I painted this tuberous cranesbill and at that time I was not satisfied with the result so it was time for giving this beautiful flower another chance.
As I sat there with my ambitions and the paintbrush in my hand, as the evening approached, I realized that I was about to get sick. I had caught a cold. At the end of the club evening I was close to just stand up from my table and leave all my things behind me and just go home.
There are parts in this painting where you can see progress compared to a year ago but the achievement of this evening was not overall better than the tuberous cranesbill of one year earlier. So this flower stays on my list of things to do again.
After giving up on this painting I got the comment that the painting had something of a wallpaper decoration to it. A nice wallpaper. That was a really nice comment.
This was on 22nd of September 2011. At this occasion I borrowed charcoal from another painter at Aquarelmere to make the sketch.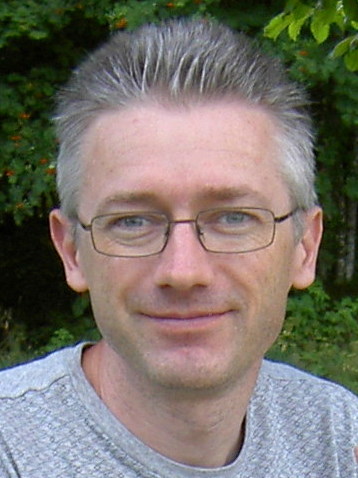 I was born 1967 in Stockholm, Sweden. I grew up in the small village Vågdalen in north Sweden. 1989 I moved to Umeå to study Computer Science at University of Umeå. 1995 I moved to the Netherlands where I live in Almere not far from Amsterdam.
Here on this site I let you see my creations.
I create, that is my hobby.
Copyright © 2015 - 2021, Jens Malmgren. Google Analytics is used on this site.