JENS MALMGREN
I create, that is my hobby.
Ouch a rose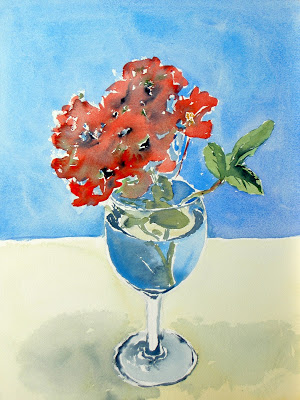 It was a themeless evening at Aquarelmere, and I had not made up my mind about what to paint. When I arrived at the community center one of the first greeting me this evening was Marjolein, and she said she had a rose for me that she thought I would like to paint. She handed over the rose, and I grabbed it firmly… just on a thorn. Ouch! Marjolein Velleman is a sweet lady and a fantastic artist. At this moment I understood from her that right now she is painting many animals on commission.

Sometimes flowers are tough to paint. Most of the time flowers are hard to paint. They show all sorts of challenges such as symmetries for example. Painting symmetric is difficult. Another challenge is flowers with translucent leaves.

Anyway, I put my mind on hold about the challenges and just started painting this rose. I had it standing in front of me with a blue chair as background. I placed it in a wine glass on foot.

I made this on 15th of September. The paper is Arches. My first batch of Arches. It starts stinking when it gets wet.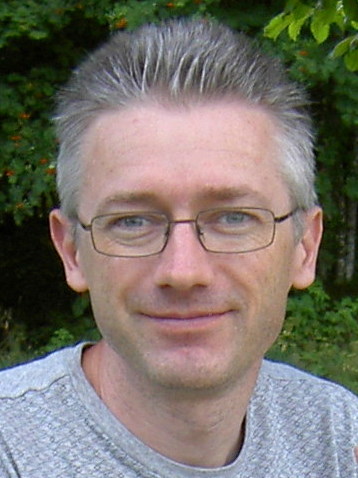 I was born 1967 in Stockholm, Sweden. I grew up in the small village Vågdalen in north Sweden. 1989 I moved to Umeå to study Computer Science at University of Umeå. 1995 I moved to the Netherlands where I live in Almere not far from Amsterdam.
Here on this site I let you see my creations.
I create, that is my hobby.
Copyright © 2015 - 2023, Jens Malmgren. Google Analytics is used on this site.