JENS MALMGREN
I create, that is my hobby.
Cumulus clouds over the Dutch landscape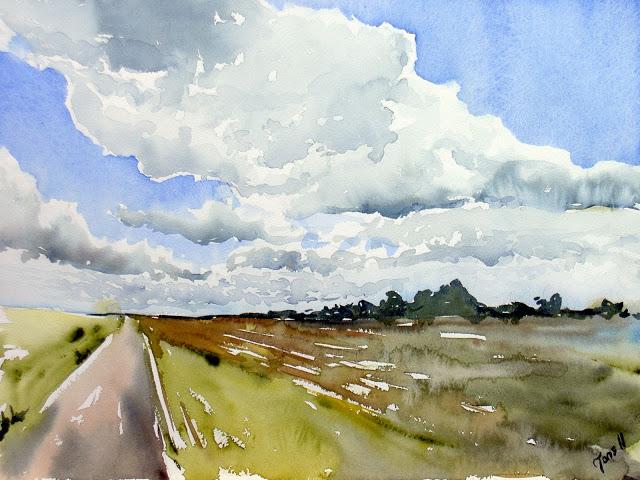 This theme evening at  Aquarelmere on 1 September 2011 was about sky.  When I think about traditional paintings on this theme then it is paintings from 1750 until 1900. I think Dutch and also American painters were famous for painting sky. These days we take our mobile phone or any device with a camera and just make a photo but in the old days they had to be quick to capture the scenery.

So I painted from a photo someone had uploaded to the Internet.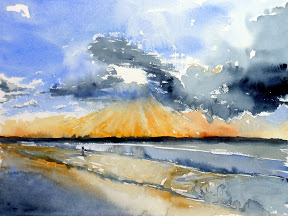 I think I need to revisit this subject many more times. Sky scenery is doing something to the composition. Normally I would have the horizon on for example one third from the bottom but that is not working so well actually. I have seen classical paintings of sky where the horizon was placed lower; one fifth from the bottom for example. That works much better with a massive sky formations that really fill the painting. I need to try this the next time.
These paintings are made on Arches paper 31 by 41cm 300gr. I figured out that Arches paper smells funny when it is getting wet.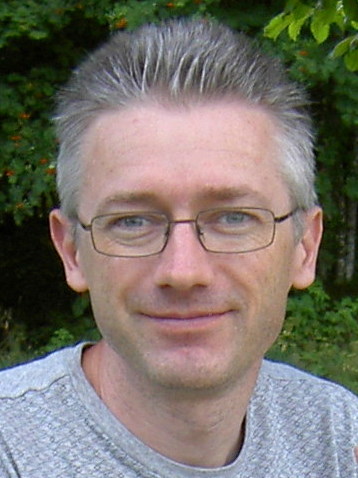 I was born 1967 in Stockholm, Sweden. I grew up in the small village Vågdalen in north Sweden. 1989 I moved to Umeå to study Computer Science at University of Umeå. 1995 I moved to the Netherlands where I live in Almere not far from Amsterdam.
Here on this site I let you see my creations.
I create, that is my hobby.
Copyright © 2015 - 2023, Jens Malmgren. Google Analytics is used on this site.