JENS MALMGREN
I create, that is my hobby.
Zebu, Whitehaven Festival 2009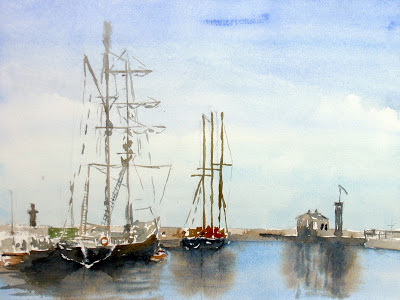 The previous painting season at Aquarelmere we had a theme evening about boats so I went searching for boats on Internet and I just picked one that looked nice. Then this summer I started blogging about my paintings and I found out I had picked out a boat with the name Zebu. Zebu was originally made in Sweden and now she is an expat spending most of her days in an harbor in Liverpool in England.

As an expat myself I could very much identify myself with her so when the theme of boats came up again I was searching for Zebu on Internet to see how she is doing. This time I found photos of Zebu from Whitehaven festival 2009. I missed this by… two years. That is a shame. This festival has it all: Sausages, funny guys, helicopters, water scooter show and beautiful fireworks. I get curious indeed.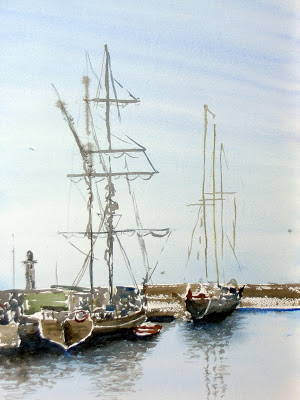 Anyway I painted Zebu from this photo two times on this theme evening on 8th of September 2011. The first painting was landscape and it took one hour and thirty minutes to paint. The second painting was in portrait and I painted it in thirty minutes.
I painted these on the Arches paper and this theme evening I asked if anyone had problems with the funny smell of the paper but people were fine with it. Another painter at Aquarelmere then told an Arches paper anecdote about when she had been to a painting session in a very remote area and she got there by bus. On her way home she carried an enormous Arches paper with her and it had not dried yet and all the way home there were an area around her in the bus that was empty. Someone in the bus had been talking to another passenger about "Kat wee smell from that lady with the big bag".

After drying the paintings are fine. No funny smell. Oh well you get used to it. Arches paper 31 by 41cm 300gr.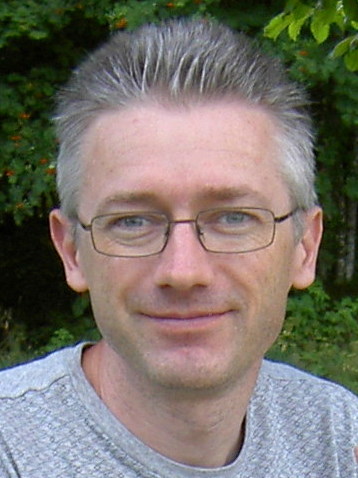 I was born 1967 in Stockholm, Sweden. I grew up in the small village Vågdalen in north Sweden. 1989 I moved to Umeå to study Computer Science at University of Umeå. 1995 I moved to the Netherlands where I live in Almere not far from Amsterdam.
Here on this site I let you see my creations.
I create, that is my hobby.
Copyright © 2015 - 2021, Jens Malmgren. Google Analytics is used on this site.