JENS MALMGREN
I create, that is my hobby.
A happy and curious white horse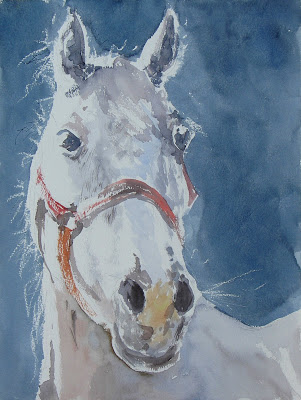 Horses are wonderful animals. Horses served man throughout history and are part of the history, something that helped us to become what we are in many ways. It is not strange that horses are loved by many people. Horses who point their ears forward they are happy and curious, just like me. This is a happy white horse!

This was the kind of things I was thinking of when I was painting this horse. I used paraffin to indicate shimmering white hairs. Then I painted the background and could not resist doing some scratching while the paint was wet so that it would look like some dark hairs as well. There are some parts where the paper is completely white so there is a great amount of contrast in this painting.
I made this painting 19th of May 2011.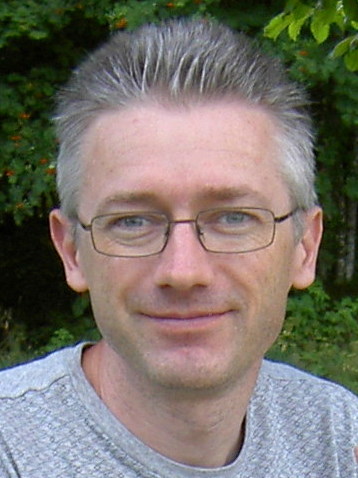 I was born 1967 in Stockholm, Sweden. I grew up in the small village Vågdalen in north Sweden. 1989 I moved to Umeå to study Computer Science at University of Umeå. 1995 I moved to the Netherlands where I live in Almere not far from Amsterdam.
Here on this site I let you see my creations.
I create, that is my hobby.
Copyright © 2015 - 2023, Jens Malmgren. Google Analytics is used on this site.