JENS MALMGREN
I create, that is my hobby.
Anna-Maria 28 of November 2018
This Wednesday evening I went to the center of Almere Buiten to paint at Art4FunClub.eu by Karmen. The model tonight was Anna-Maria. It was a friendly model. She did not do so much of her own directing, but once she had her pose, she held it nicely. Perhaps she recently went through a hair disaster because she had a wig. I think that maybe she used some hair product that destroyed her real hair. Never mind, it worked out well anyway. She had brown skin that displayed dark red and orange tones.
The artists tonight were Jan, Co, Karmen, Sarah, Ineke and me. Sarah was Norwegian, so we spoke in Swedish - Norwegian to each other and Dutch. It was her first time drawing at an event of Karmen.
The evening started with a three minutes drawing.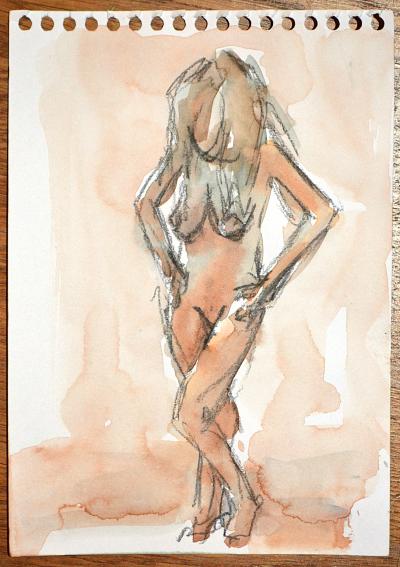 Then the next drawing and painting were ten minutes long.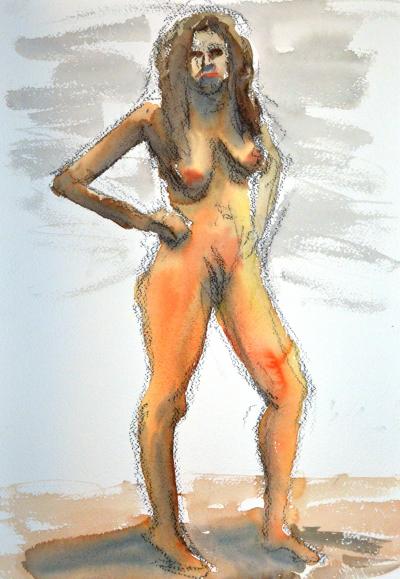 This painting is made on is paper by Canson. It is a 100% cotton and nice as such, but I had little control. Her face was flowing away. The next painting was twenty minutes.
In this pose, she had to decide her self, and then this was the result. Karmen tried to inspire Anna-Maria to do extravagant poses, but it did not catch on. Perhaps Karmen need to hire dancers or Karmen need to get advice on how to direct models? The next painting took ten minutes to make. I made it on my Arches 300 grams per cm2 Grain Fin "Green" paper.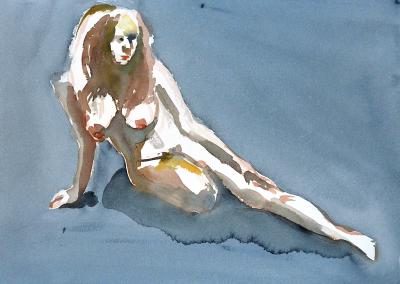 Here the model had to rest on her arm. I thought it was already challenging, but it went well. Then we had a break. The break took too long actually.
Anna Maria told me that she was an artist too. She had an account at DeviantArt displaying her art. You can find DeviantArt page her here. That reminded me of that I also got a page on DeviantArt that I have not uploaded to for a very long time. I have to look into that.
After the break, we had the grand finale of a thirty minutes pose.
Here all ideas of how to pose had run out. Karmen suggested standing on the hands, but that was not feasible. I suggested a pose that the others agreed on that I thought she would hold. Her feet had a hard time after thirty minutes. I painted this on my Arches 300 grams "Orange" rough paper.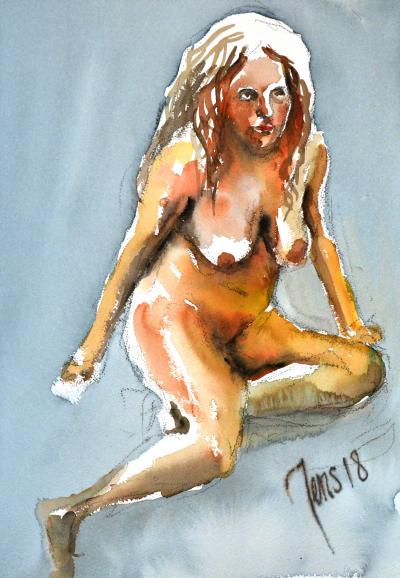 In this last painting, I tried to do better on her face. It is not at all a portrait with any likeliness but it a little more detailed. There is not so much you can do in thirty minutes. She was a little thinner around her belly.
So that was it for this evening. Tomorrow I am painting at Aquarelmere.nl, and on Sunday I am in Amsterdam again.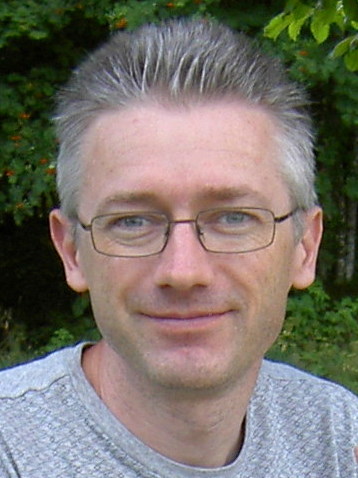 I was born 1967 in Stockholm, Sweden. I grew up in the small village Vågdalen in north Sweden. 1989 I moved to Umeå to study Computer Science at University of Umeå. 1995 I moved to the Netherlands where I live in Almere not far from Amsterdam.
Here on this site I let you see my creations.
I create, that is my hobby.
Copyright © 2015 - 2022, Jens Malmgren. Google Analytics is used on this site.