JENS MALMGREN
I create, that is my hobby.
Will a painting of a canal a misty morning say "POF" and self-destruct?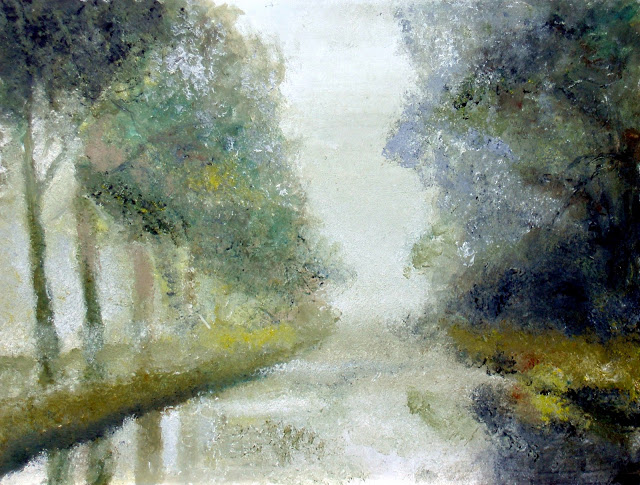 What medium do you choose to make a picture of a canal on a fuzzy and misty morning in the Dutch landscape. You could go for aquarelle and make use of wet in wet technique. I tried that and found out that it was more challenging than you might think. I am not done with painting this  motive in aquarelle, I will come back to this. Overall I need to develop my skills in managing the wet in wet.

I figured out that I should not try acrylic. I should not even try. The acrylic paint I have is distinct so I tend to use that for "expressive" art, not fuzzy motives.

Oil?

Fantastic, that should be possible! So I took on the challenge to do this painting with oil paint. I have Cobra water soil able oil paint. As an aquarellist you could be tempted into start off the painting in a wet in wet exercise and then gradually work on the painting in a fatter state.

At this time my standard joke was: "There are aquarellists and… there are turpentinists". It is true so it is not a joke as such. I suppose that inventing a new word like this makes it funny.

After a couple of false starts on this painting I decided to make this painting from the beginning in a fat condition and continue in one layer like that. This was hard work. At some point I stopped use the paint brush and I used tissues of paper towel rolled into fluffy balls dabbing on the paint panel. Books about oil paint techniques are saying that you should start paint in a meager layer and for each subsequent layer you should use fatter paint. Or paint all in one fat layer.

If you don't follow these rules the manufacturer says the painting will crack up and self-destruct. POF! It is good that I make photos then and blog about my paintings here because later they might not exist?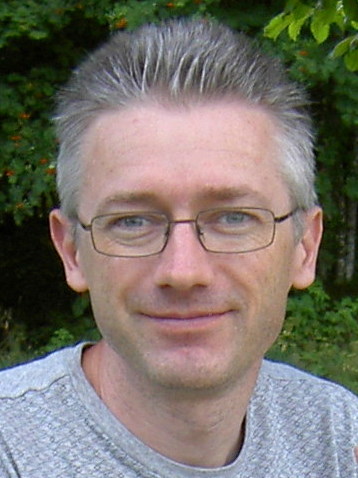 I was born 1967 in Stockholm, Sweden. I grew up in the small village Vågdalen in north Sweden. 1989 I moved to Umeå to study Computer Science at University of Umeå. 1995 I moved to the Netherlands where I live in Almere not far from Amsterdam.
Here on this site I let you see my creations.
I create, that is my hobby.
Copyright © 2015 - 2022, Jens Malmgren. Google Analytics is used on this site.