JENS MALMGREN
I create, that is my hobby.
Eivor 17 November 2017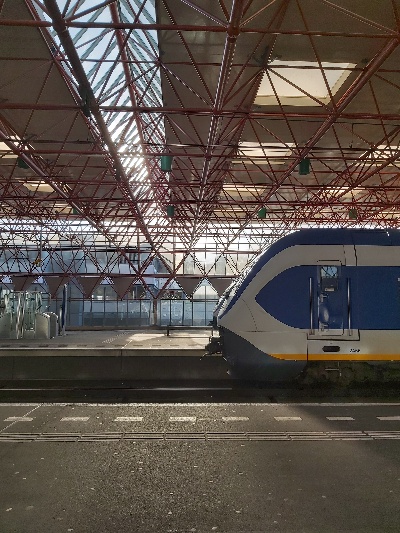 Today it is Sunday, 17 November. I am on my regular train, but it is another train set. This is a double-deck train coach, and all places all got a tray, but the leg space is slight too luxurious. If you have longer arms, then it is fine, but I have regular length arms so I cannot comfortably reach the tray and the keyboard I planned to have on the tray. The solution to that is to put the tray away and have my bag on my lap and put the keyboard there and write like that.
It is sunny today, and it is not much wind. We recently had two setbacks for the house. The bank loan from the first bank was retracted. Secondly, we got a construction complaint from the municipality. For the bank loan, we go to another bank. For the construction, we talked to the builder, and he contacted the engineer who constructed our house, and they will solve that. The only question is, when? In due time I suppose. Patience is a virtue.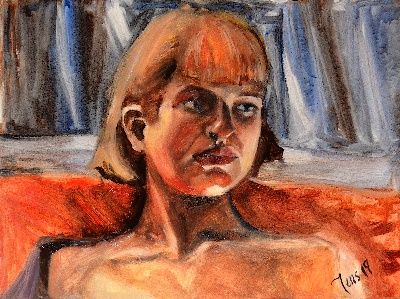 Today I will paint Eivor for the second time. I hope to get the spot that Ron had last time.
There are a lot of tourists on this train. I suppose this is the result of Airbnb that people are staying in all sorts of housing everywhere, and thus also commuting more than ever. Now we reached Amsterdam Central.
The artists today were Floor, Chef, Saskia, and me. The model was Eivor. This model is a really beautiful girl. Some strands of her hair looked like gold.
I had the place of Ron that he had last week. Next week Chef will not be there so then I can take the place of Chef. Saskia had changed the light, so it was a little darker than last time. Essentially there was only direct light from the sides.
This time I decided on a landscape orientation of the painting. I did this because I thought the shoulders would be nice to include in the painting. When I got a bit further into the painting, I did not pay much attention to the shoulders, so that was a bit of pity. I decided on doing her portrait (in landscape mode) because I think I will manage to create a full series of three paintings. It will be great to put them next to each other. Obviously, it had been more convenient to do all three in the same orientation when you want to hang them next to each other but I did not think about that today.
Floor and Eivor said there was likeliness, and I think I can agree. Sometimes it is difficult to see how much likeness there is right after you painted a portrait. I think I am slightly more happy with the painting from last week.
When I come home, I will take a photo of the painting and publish the blog.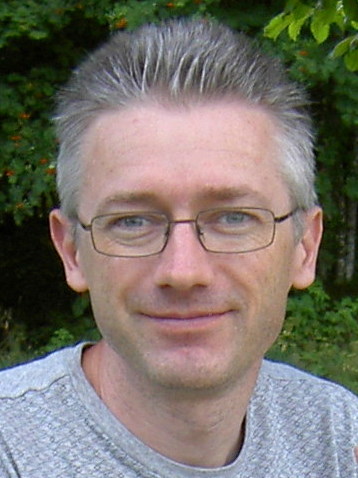 I was born 1967 in Stockholm, Sweden. I grew up in the small village Vågdalen in north Sweden. 1989 I moved to Umeå to study Computer Science at University of Umeå. 1995 I moved to the Netherlands where I live in Almere not far from Amsterdam.
Here on this site I let you see my creations.
I create, that is my hobby.
Copyright © 2015 - 2023, Jens Malmgren. Google Analytics is used on this site.