JENS MALMGREN
I create, that is my hobby.
Susanne 8 December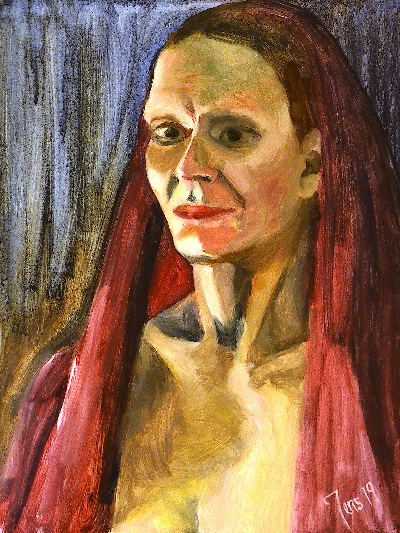 Sunday, 8 December. It is windy today. The train is my favorite train, but it came into the station prefilled with passengers. That way I did not get an ideal spot. So I use the second next best solution: the bag on the lap and the keyboard on top of that. I am considering getting a cheap second-hand little laptop for my blogging. I love the idea of having an external keyboard for my android telephone, but it is not funny when I am fighting pressing keys, and spell checking is dodgy. It is less ideal user experience.
This week was hectic. My usually undisturbed circles of thought got interfered with by the building permit officiary at the municipality. Normally on Tuesday's (odd week numbers), I go playing Swedish folks music, but I did not go this Tuesday. Initially, I thought that I had to attend a meeting, but that was not the case. Instead, I worked on the paperwork for the second mortgage application. The first failed. While sitting there working on that, I got an email from the municipality that I had to submit adapted building plans the day after, or else the entire building permit would be canceled.
The day after in the early morning, I started calling the builder. He was not in the office. At 8 AM, I got to talk to the builder. By then, I tried twenty times. I explained the situation. They promised to work on the building plans and get back to me.
In the afternoon, I received the adjusted building plans. I submitted these ASAP to the municipality. Then I requested a 14 days extension for the building permit.
We finished the mortgage application on Wednesday. On Thursday, it was the annual day of Dutch Nicholas festivities, but I was tired and did not want to paint at the Aquarelle club. On Friday, we had the board of the road association come to us and have a meeting. My wife has become a secretary in the road association, and they decided to meet at the various board members.
On Saturday, I could get a second-hand scanner with a page feeder installed on my home network. For all the paperwork every time we had to sign something, I sat making photos and put them together to PDFs. That was time-consuming. After the scanner installation, I started painting on Ellyanne. I will blog about her tonight.
So there you have it. A busy week. It feels good to paint at the studio. That ends my rant about this week.
I am almost at the studio.
Also, this Sunday, I went to the canal, eating my sandwich. I was interested to see if I would see another car driving against the one way direction. Yes, it happened! A bit different, a car reversed in the wrong direction! It was for the purpose of reaching a parking lot.
Today the artists were Irene, Floor, Ron, Saskia, Lydia, and me. The model was Susanne.
I made a close-up portrait of Susanne today. Last week I had some issues with a blue shadow on her nose, and I was careful not to repeat that this time. Susanna only got light from her left side (seen from my position), and it is a rather cold light.
Last week I had the idea of taking Chefs place, but I had forgotten. Instead, I took Ron's place. Ron had the position of Chef. I don't know what I do the next time.
Floor and I talked about painting techniques. I said that next to a dark area, it is good to place a light area. Next to a cold, it is good to place a warm. The opposites need each other. She liked that.
I recall earlier sessions with Susanne. She has a good eye for her own anatomy. We talked about my painting, and she pointed out quite well about things I missed. Not many models can do that.
After the session, I talked to Maroesja Lacunes. She had great things to say about the color of the skin at different lighting. She said that cold light gives warm shadows, and warm light gives cold shadows. This is a variation of the same theme of the opposites. Maroesja promised she would send me a note about a good book explaining these things.
On the way home, I discovered I had forgotten one of my gloves. Typical.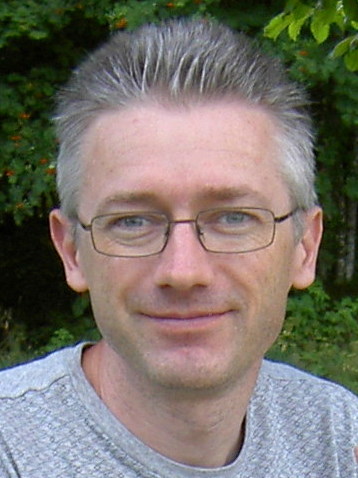 I was born 1967 in Stockholm, Sweden. I grew up in the small village Vågdalen in north Sweden. 1989 I moved to Umeå to study Computer Science at University of Umeå. 1995 I moved to the Netherlands where I live in Almere not far from Amsterdam.
Here on this site I let you see my creations.
I create, that is my hobby.
Copyright © 2015 - 2023, Jens Malmgren. Google Analytics is used on this site.