JENS MALMGREN
I create, that is my hobby.
Susanne 1 December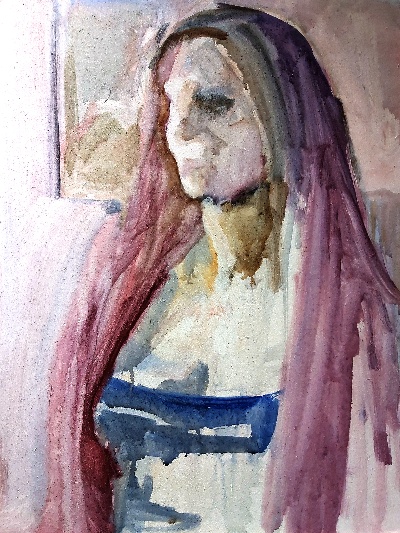 It is Sunday, 1 December, and I am on my way to a live painting session in Amsterdam. Yesterday evening I finished part 3 of my series of AI/ML. I worked on that on and off since 16 of September. It became long.
It was beautiful sunny weather today. I got the feeling that it has not been nice weather for several weeks. So this was a nice day.
I arrived, "too early." So instead of going straight to the studio, I walked to the canal and ate my sandwich. There were meows in the canal, and in the street at the canal, people were driving against the one-way direction. Really a stunning experience for a Swede that always follows rules. This, however, is the Netherlands.
When I entered the step to the studio I realized I had forgotten to bring with me my daylight lamp.
The artists today were Irene, Floor, Chef, Saskia, Ron, me, and Lydia in that order from left to right. The model was Susanne. She is from Germany. I already painted her several times.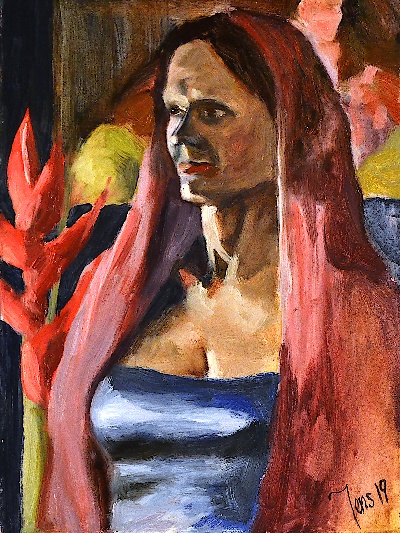 Floor appreciated my early stage sketch. She said I had to take a photo of it to keep as a memory. So I did that! Then she asked me if I were on Instagram, and then she became a follower of mine. I started following her, as well. Floor was working in oil paint for the first time in a really long time. She is doing fine.
Next time I will switch place with Chef. He will be absent. Then the week after that he is back again, and then he wants to have his place back. I think Chef got a nice place.
Susanne had a purple shawl on. It is not often I do purple. I think Saskia likes purple a lot. Since I mix purple with blue and red, it is not becoming so vivid. For aquarelle I have a tube with purple, which is more vivid.
The day ended with a beautiful sunset.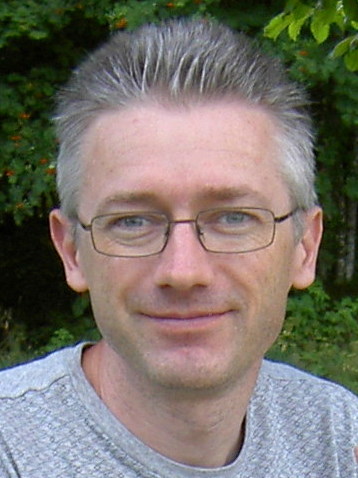 I was born 1967 in Stockholm, Sweden. I grew up in the small village Vågdalen in north Sweden. 1989 I moved to Umeå to study Computer Science at University of Umeå. 1995 I moved to the Netherlands where I live in Almere not far from Amsterdam.
Here on this site I let you see my creations.
I create, that is my hobby.
Copyright © 2015 - 2023, Jens Malmgren. Google Analytics is used on this site.