JENS MALMGREN
I create, that is my hobby.
Susanne 15 December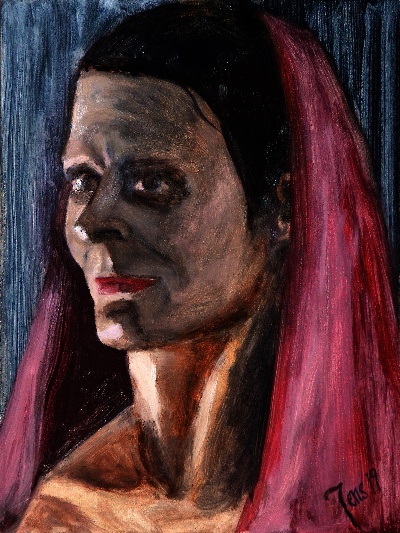 Today I painted Susanne at the final session of this year at de Stoker. Also, today, a relative of my wife had decided to celebrate her birthday, and I had the dilemma that I wanted to paint but it is difficult to be at two places at the same time. The solution to this was that I would arrive later at the birthday celebration. My wife went to the birthday party earlier and I first painted and then went to the party after I finished painting.
To make all this happen, I had to drive to the studio by car. It is not possible to blog while driving, so writing this blog is taking place in the evening.
The artists today were Irene, Floor, Ron, Saskia, and me. The model was Susanne. Chef did not show up today as he had said. Ron took his place. My only option was to paint from my original spot. The first painting I made was half figure. The second painting was a portrait of the gawn and up. For this occasion, it fell naturally to zoom in more on the model. That way, the three paintings next to each other would display Susanne at three different zoom levels, like a cinematic idea.
Last week when I spoke Maroesja, she talked about that cold light gives warm shadows and vice versa. I was thinking about that for this setting. There was a cold fluorescent light bulb near the model on the left side, seen from me. Where I stood, there were cold fluorescent light tubes.
The lamp above me was so strong it gave indirect lighting to Susanne's right chin seen from me. I decided that this light would be warm. It was difficult to see really so I just decided on warm. On the left side of her face, where the light from the bulb shined on her, I also decided that the light would be warm. Then in a band over her face, I made a cold, shadowy area. I did not continue the cold band from her face over to her neck because the neck also received light from her chest that indirectly had become warmer.
I also wanted the highlights to be strong so I made her chin on the left side darker than I actually could see them. That way, the tip of her nose got a shiner spot.
The color temperature analysis was a great exercise for this session. It was challenging to paint Susanne in a less ideal light, but I am really happy with how this turned out.
30 minutes too early, I finished the painting! I wished everybody a happy end to the year, and then I went upstairs and changed from my studio clothing to birthday clothing.
After the birthday, when I came home, I remembered to clean the brushes. Yeah!
Also another thing. At the studio, I searched for my lost glove. I could not find it. I must have lost it on the street. Bye-bye glove.
Next year the first session will be 12 January 2020.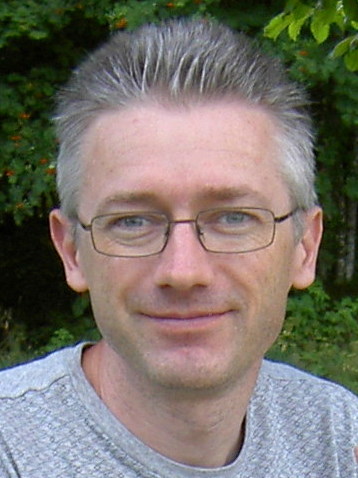 I was born 1967 in Stockholm, Sweden. I grew up in the small village Vågdalen in north Sweden. 1989 I moved to Umeå to study Computer Science at University of Umeå. 1995 I moved to the Netherlands where I live in Almere not far from Amsterdam.
Here on this site I let you see my creations.
I create, that is my hobby.
Copyright © 2015 - 2023, Jens Malmgren. Google Analytics is used on this site.