JENS MALMGREN
I create, that is my hobby.
Walibi Holland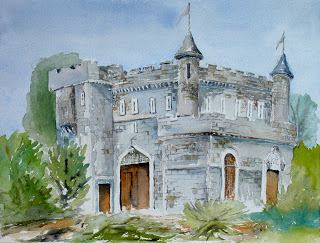 What are you supposed to do when you go to an
Amusement park
or theme park?
Do you take a ride in `El Condor`or ´Goliath´? Are you launched to a height of 60 metres in the ´Space Shot´? Maybe you look for a spin thrill in the ´The Tomahawk´? Play with water in the ´Splash Battle´? All of this are adrenaline attractions and I avoided them all. I parked myself in front of a view to a castle and just painted… For hours.
As the sun turned the shadows of the castle changed. As the day progressed the sky got more cloudy. In the end I just decided where the shadows had to be and then I painted them like that.
And what is this building? It is the ghost castle of Walibi Holland. In the neighborhood people were catapulted into the air with help of a rubber band. All around me the entire day I could hear people screaming.
From time to time I checked out the portrait artists working in the park and they were awesome. One day I want to be able to paint portraits like they do.
I painted this on 14th of August 2010.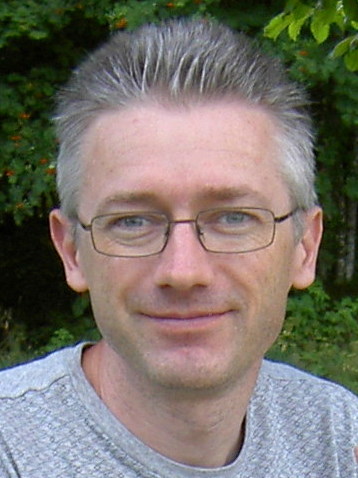 I was born 1967 in Stockholm, Sweden. I grew up in the small village Vågdalen in north Sweden. 1989 I moved to Umeå to study Computer Science at University of Umeå. 1995 I moved to the Netherlands where I live in Almere not far from Amsterdam.
Here on this site I let you see my creations.
I create, that is my hobby.
Copyright © 2015 - 2021, Jens Malmgren. Google Analytics is used on this site.