JENS MALMGREN
I create, that is my hobby.
Reply to Lucie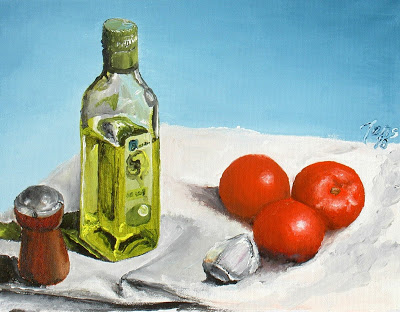 One of my friends at Aquarelmere, Lucie Lolkema, made a painting that really made an impression on me. It was so simple and so authentic. She made her painting with aquarelle technique. When I saw her painting I got this idea to create a reply to it. On youtube you have this phenomenon that people submit a movie and then other people make replies inspired by earlier work and you can see one link to the other so why not also do this for painting artists? I really hope Lucie will publish her tomatoes and olive oil painting on the Internet someday. She told me that her painting was inspired by a holiday in south Europe.
This painting here is unusual for me. I used 2 hours to modulate the shading of one of those tomatoes. The glass in the olive oil bottle is convincing and the reflection in the cap of the pepper mill is sparkling.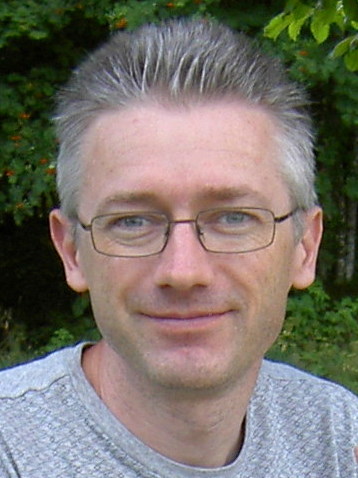 I was born 1967 in Stockholm, Sweden. I grew up in the small village Vågdalen in north Sweden. 1989 I moved to Umeå to study Computer Science at University of Umeå. 1995 I moved to the Netherlands where I live in Almere not far from Amsterdam.
Here on this site I let you see my creations.
I create, that is my hobby.
Copyright © 2015 - 2023, Jens Malmgren. Google Analytics is used on this site.