JENS MALMGREN
I create, that is my hobby.
Two roosters and a hen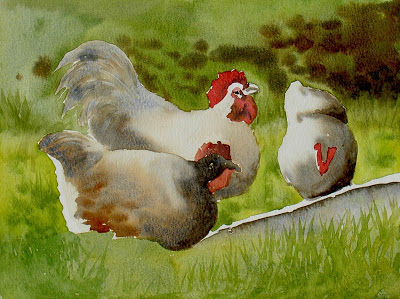 Of what you can see on this painting it is not so that spectacular. Maybe it is what you cannot see that is spectacular; this is the result of an evening were I was coaching another member of Aquarelmere, Tony, about painting aquarelle. He asked me to show him how I paint using wet in wet technique.

It is actually not that easy to paint and talk at the same time. I see no immediate future as a new Bob Ross as if talking a painting at the same time is a natural thing.

It is a great honor to be asked to show someone how to paint. After this Tony went on attending many more courses besides Aquarelmere and he is progressing steadily. When he is a well established painter I will be able to tell people that I had a chance to coach him once!

When this happened I was actually not fully prepared to talk about my painting in a coaching context. I do things sometimes based on intuition and at the moment I coached Tony I had not so much settled opinions about why I do things in a specific way. Maybe sometime I will be able to do it again but then I will prepare myself better.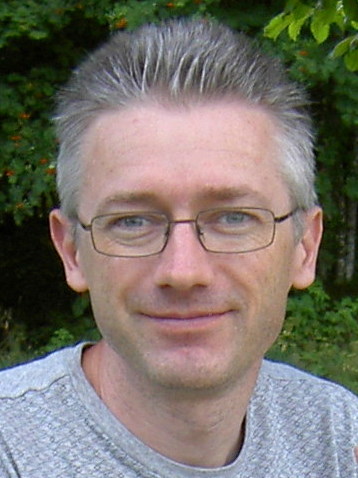 I was born 1967 in Stockholm, Sweden. I grew up in the small village Vågdalen in north Sweden. 1989 I moved to Umeå to study Computer Science at University of Umeå. 1995 I moved to the Netherlands where I live in Almere not far from Amsterdam.
Here on this site I let you see my creations.
I create, that is my hobby.
Copyright © 2015 - 2023, Jens Malmgren. Google Analytics is used on this site.