JENS MALMGREN
I create, that is my hobby.
Gutefår 3112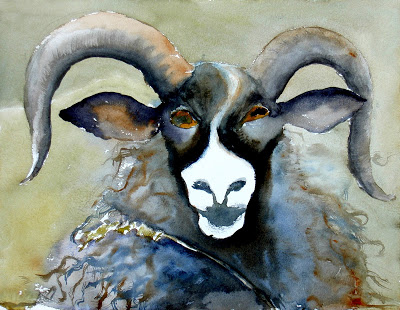 This picture is painted from a photo by Michaela Engström published at fårfoto.nu. This is a sheep of type Swedish short tail land race Gutefår.

One of the most memorable comments I got about this painting was that it is painted in a very masculine way. Other less memorable comments were that it was a really nice painting.

It is so nice to play around with the paint and the water and just let the painting happen. On this painting I used the "variotip" paintbrush. It is a brush with smaller brushes next to each other in a row. I dragged out paint into the dry area and turned the brush while forming an irregular hair shaped pattern.
(It is interesting to notice that Blogger could not handle the link to fårfoto.nu while my new blog platform can handle it beautifully!)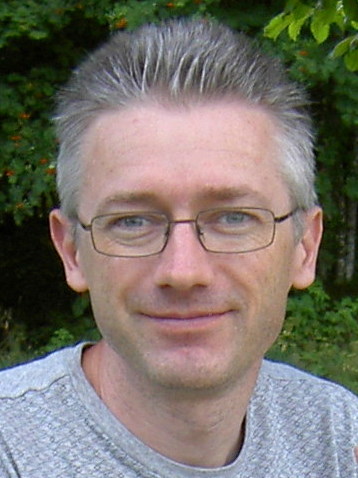 I was born 1967 in Stockholm, Sweden. I grew up in the small village Vågdalen in north Sweden. 1989 I moved to Umeå to study Computer Science at University of Umeå. 1995 I moved to the Netherlands where I live in Almere not far from Amsterdam.
Here on this site I let you see my creations.
I create, that is my hobby.
Copyright © 2015 - 2023, Jens Malmgren. Google Analytics is used on this site.