JENS MALMGREN
I create, that is my hobby.
Portrait of Ellyanne Wanjiku Chlystun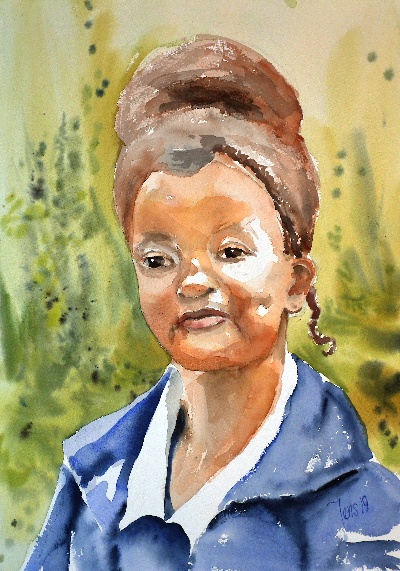 I painted a portrait of east Afrika's youngest climate changes ambassador Ellyanne Wanjiku Chlystun!!! Ellyanne is known for her ambition to plant trees in Afrika.
The portrait is painted from a frame in a YouTube movie. Ellyanne is holding a cake of honey in her hand, and she just said, "It is important to have trees because if we have trees, we have bees. And from bees we get honey". Then she holds up the honey ..." that is the moment I stopped the movie and painted her portrait. Just after that, she says, "... which I love". Then she tastes the honey. It looks delicious! She continues, "This honey is very fresh; it is natural honey. There is no need for us buying honey from factories. We can just plant trees, and we get bees, and here our fresh honey". Then she swings the honey back and forth and looks absolutely happy.
I realized I have not painted many kids at this young age. At some point, I had Ellyanne on my paper at the age of 18. I had to redo the sketch of her several times. I even downloaded the "Overlay videos & images" app in the Google Play store. With that, I could put the original image of Ellyanne in the background, and in the foreground (a bit transparent), I placed the current drawing. Then I could see how good that version of the drawing was. Then I changed it and made the next compare and so on.
This painting is part of my series about climate activists and also part of the book by Grace Maddrell et. al. We are becoming a team writing and painting for the book. Great fun. I learn a lot about various activists, what they are doing, and how they are working. The others in the team are happy with my paintings, almost so much that I get shy about it. Haha.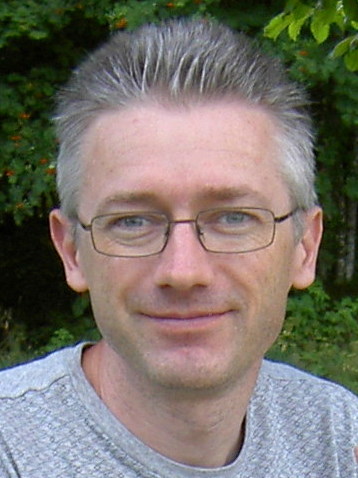 I was born 1967 in Stockholm, Sweden. I grew up in the small village Vågdalen in north Sweden. 1989 I moved to Umeå to study Computer Science at University of Umeå. 1995 I moved to the Netherlands where I live in Almere not far from Amsterdam.
Here on this site I let you see my creations.
I create, that is my hobby.
Copyright © 2015 - 2023, Jens Malmgren. Google Analytics is used on this site.