JENS MALMGREN
I create, that is my hobby.
Helen 28 of April 2019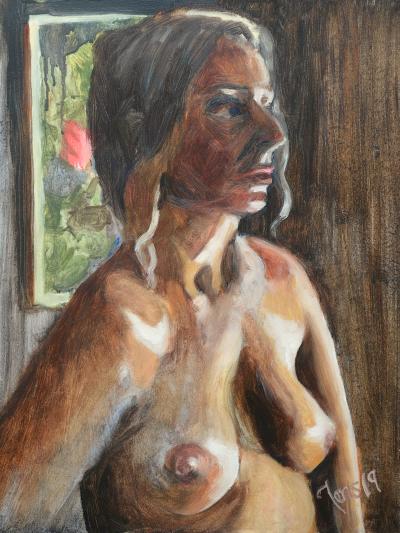 It is Sunday 28 of April 2019, and I am still working with a broken keyboard. Today I am on my way to the last life drawing/session of the season 2018-2019. Last year I was very active in blogging, but since I started working on the house, I have used my spare time on that.
It feels like this is going to be a little less from here on. I hope so. Then I will try to catch up with blogging again. It is terrible because I have not even taken photos of the paintings so I will have a hard time matching up the stories about the paintings with the paintings themselves. For this, I will get some help from Saskia because she published photos of my paintings on Facebook so I can find them back there. Then I can take new fresh good pictures of the paintings and put them all together.
The model today will be Helen. It will be my third painting of Helen. Perhaps I can paint from a new place. That would be nice.
It is overcast today. It is not particularly hot. We had a long period of dry weather with the wind from the northeast.
On Friday we went to an energy advisor in Rotterdam. It was all the way out in the old harbor. We talked through the appliances to use in the house. We will use a pump exchange heater system. We will drill holes in the ground for this. On the ground floor, floor heating. Second-floor low heat radiators. There will be a ventilation system exchanging the heat of the outgoing air with the incoming air. Sun panels. In the harbor, I noticed the houses were lying under the ground. The windows were at ground level. They had increased the ground level without lifting the houses. I could make out that the new high water level was approximately the original floor level of the houses in the harbor. Let that thought sink in.
Floor, Tom, Ron, Saskia, Lydia, Chef and I painted Helen today. This was the final. We will start painting in October again.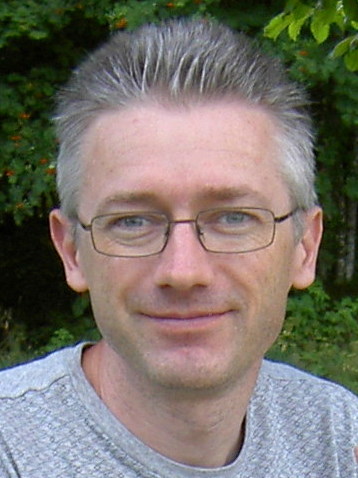 I was born 1967 in Stockholm, Sweden. I grew up in the small village Vågdalen in north Sweden. 1989 I moved to Umeå to study Computer Science at University of Umeå. 1995 I moved to the Netherlands where I live in Almere not far from Amsterdam.
Here on this site I let you see my creations.
I create, that is my hobby.
Copyright © 2015 - 2021, Jens Malmgren. Google Analytics is used on this site.