JENS MALMGREN
I create, that is my hobby.
Doodle on 17 of December 2019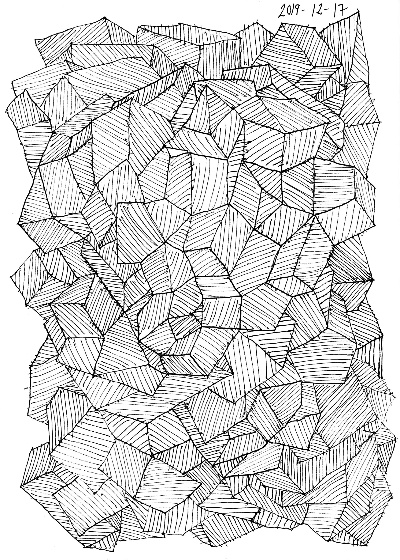 Tonight I went playing Swedish folk music in Amstelveen. I took the train from Almere to Amsterdam Zuid. I have been there a couple of times already since the summer and it is great fun. It started with the annual Spelmanstämma organized by Joost, a friend of mine. We had not seen each other for a long time and it was not feeling good.
He told me that he played for dance every odd week for a group. I was welcome to join him. I tried it and it was great fun. When I could not come, then I did not go so it was more or less obligation free on my part.
So today it was time to go there again. Already I a couple of times I was thinking of how I should blog about my visit to Amstelveen. Perhaps I could take a photo of myself while playing but it did no look right. To bluntly take pictures of others to publish those that were not feeling correct either.
In the end, I came to the conclusion that I should bring a notebook with me and draw whatever came up in me. This time it was a doodle. It could have been urban sketching but it became a doodle. It is the result of traveling to the dance session and back to Almere by train.
Today we received the message that the building permit is ok. We will get our building permit. All the plans are fine. This is a huge step forward. Now we need to get the agreement signed at the municipality. That will not happen before the end of the year, am I afraid. It would be nice if it were before but perhaps too much need to happen before we can get our ownership ceremony. We will see.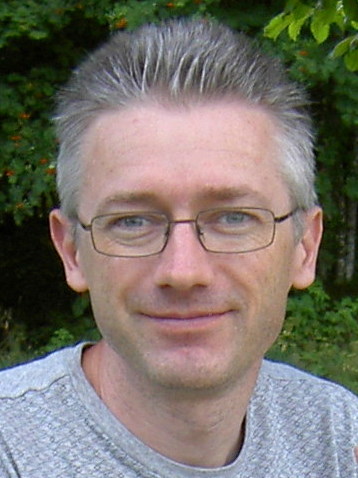 I was born 1967 in Stockholm, Sweden. I grew up in the small village Vågdalen in north Sweden. 1989 I moved to Umeå to study Computer Science at University of Umeå. 1995 I moved to the Netherlands where I live in Almere not far from Amsterdam.
Here on this site I let you see my creations.
I create, that is my hobby.
Copyright © 2015 - 2023, Jens Malmgren. Google Analytics is used on this site.