JENS MALMGREN
I create, that is my hobby.
Wilfred 21 November 2018
Hi there! On Wednesday, November 21 I went to Art4FunClub.eu to paint again. It is the third time I went there, great fun indeed. I have not yet blogged about the first time I went there when Francesca was the model. Karmen is running this. I keep telling her to get her online marketing sorted. She calls her activities eleven different things, so it is hard to find her. Not even CIA would find it easy to go painting at Art4FunClub.eu because they would get lost in a labyrinth of websites, facebook pages, and name changes. The idea of cleaning up her marketing has not yet sunk in so it is called The Pose and what not.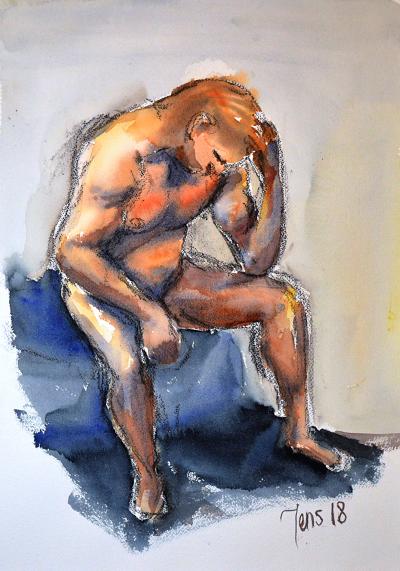 Anyway, tonight's model was Wilfred. A bodybuilder, that was new to modeling for painting artists. He had done some modeling for photographers and one time before he had modeled for I believe Disney Studios. For short poses that is fine but he was sometimes struggling to hold the pose a little longer. He will get used to it.
Wilfred came from Almere, and he had great muscles. It is good to paint new models as well. You know I am not against painting male models, but I think I prefer female models.
The artists tonight were Karmen, Co, Ineke, and Jan.
This painting was the final painting of the evening. I made it in 40 minutes. It is amazing what you can do in 40 minutes. I am especially happy with the use of warm versus cold colors.
Next week on Tuesday and Wednesday there are activities arranged by Karmen, but I think I will only go for the Wednesday session. Then there will be a lady.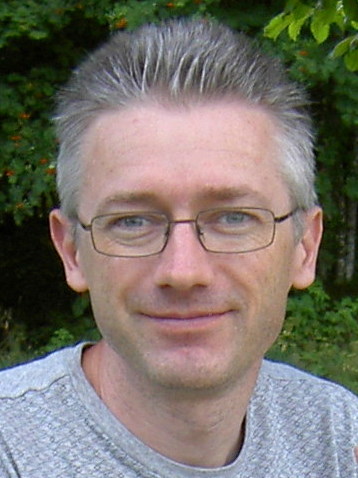 I was born 1967 in Stockholm, Sweden. I grew up in the small village Vågdalen in north Sweden. 1989 I moved to Umeå to study Computer Science at University of Umeå. 1995 I moved to the Netherlands where I live in Almere not far from Amsterdam.
Here on this site I let you see my creations.
I create, that is my hobby.
Copyright © 2015 - 2023, Jens Malmgren. Google Analytics is used on this site.