JENS MALMGREN
I create, that is my hobby.
Ski shoes and a hat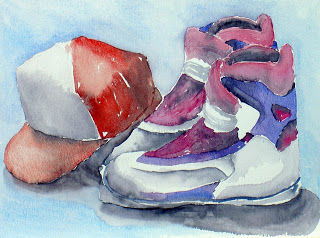 Here is an aquarelle painting of ski shoes and a hat. I remember that for this theme evening at Aquarelmere I had missed to bring my own things. I could paint the motive of someone else. The shoes have various colored fields and they have bright white parts as well and lots of colors are something I like. The hat was bright red. At first sight I think this is just another painting, which it is, but there are no obvious disturbances either. So I would say it is good because it is not bad but I don't have much affection for shoes so I will be surprised if I ever put this painting behind glass. One of my standard sayings is that "sometimes a painting need to find its very own specific admirer".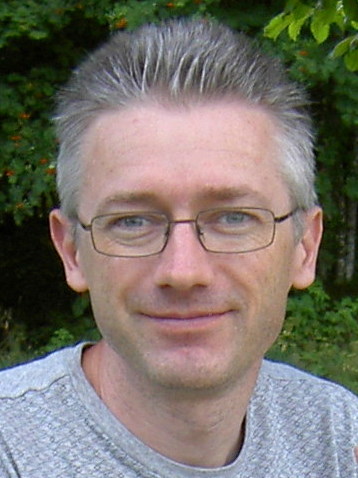 I was born 1967 in Stockholm, Sweden. I grew up in the small village Vågdalen in north Sweden. 1989 I moved to Umeå to study Computer Science at University of Umeå. 1995 I moved to the Netherlands where I live in Almere not far from Amsterdam.
Here on this site I let you see my creations.
I create, that is my hobby.
Copyright © 2015 - 2023, Jens Malmgren. Google Analytics is used on this site.