JENS MALMGREN
I create, that is my hobby.
Peach leaved bellflower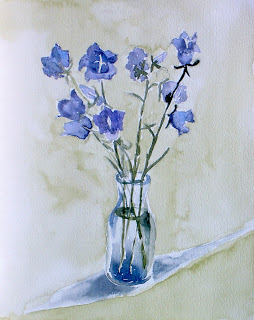 I tried to plant these flowers in my garden a couple of times but so far I failed. In Sweden you can find a wild variation of these. They have a nice bell shape and they are mostly opaque but slightly transparent. Just so much transparent that you get the impression of sturdiness and fragileness on the same time. I am clearly not done with my study of the bell flower. I painted this at Aquarelmere and I received appreciation for the vase. Fair enough.

At Aquarelmere I expressed a disappointment with how I managed to present the form of the bell shape. I know every painter has its own way of approaching these things and I learned there are plenty of painters who specialized on painting flowers, so they are good at it. That is however not my goal. So when discussing this painting I got several suggestions for how I could improve the painting. If there is one thing I learned from myself then it is that when I put away an aquarelle then it is over and done with. I am fine with using a new paper and start all over but going on and on improving a painting is not anything I had any success with. Other mediums are different. I´ll be back painting more peach leaved bell flowers.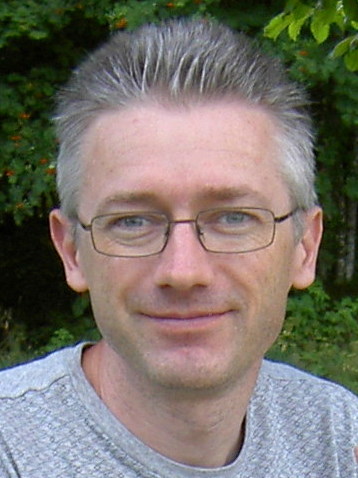 I was born 1967 in Stockholm, Sweden. I grew up in the small village Vågdalen in north Sweden. 1989 I moved to Umeå to study Computer Science at University of Umeå. 1995 I moved to the Netherlands where I live in Almere not far from Amsterdam.
Here on this site I let you see my creations.
I create, that is my hobby.
Copyright © 2015 - 2021, Jens Malmgren. Google Analytics is used on this site.