JENS MALMGREN
I create, that is my hobby.
Monochrome Portrait of Alexandria Villaseñor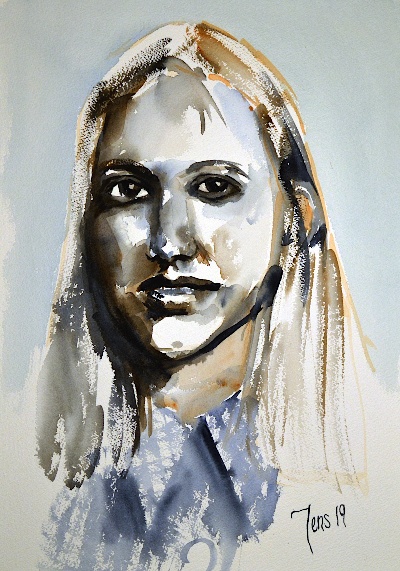 Tonight I tried to paint Alexandria Villaseñor. Alexandria is a climate activist from New York. Right now, she is 14 years old. I painted her from a photo of her not smiling. It is difficult for me to paint people smiling. Alexandria has a very broad smile when she is smiling. That is very difficult.
I think I have a little bit of likeliness in this picture. I can be better on likeliness, but that is a question of practicing, I suppose.
On the photo, she had her eyes more closed, and her ear was higher. No one will notice. Big eyes are good. Next time I will look closer.
This is the second portrait I am making of a climate activist. Alexandria has asthma and got physically ill by the "Camp Fire" wildfire in California in November 2018, during a family visit. The wildfires get names in that region. In Europe, we give storms a name, this is a similar thing.

On 9 November I got a message from Alexandria that she loved it. I also got a sparkling pink heart from her! That was lovely.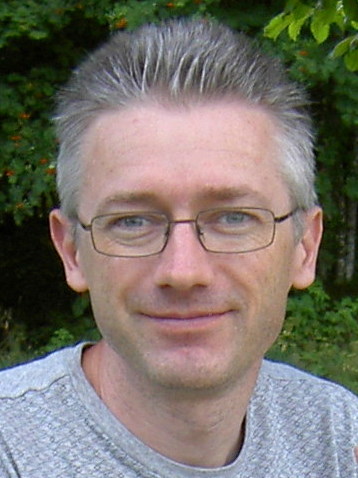 I was born 1967 in Stockholm, Sweden. I grew up in the small village Vågdalen in north Sweden. 1989 I moved to Umeå to study Computer Science at University of Umeå. 1995 I moved to the Netherlands where I live in Almere not far from Amsterdam.
Here on this site I let you see my creations.
I create, that is my hobby.
Copyright © 2015 - 2023, Jens Malmgren. Google Analytics is used on this site.