JENS MALMGREN
I create, that is my hobby.
Zina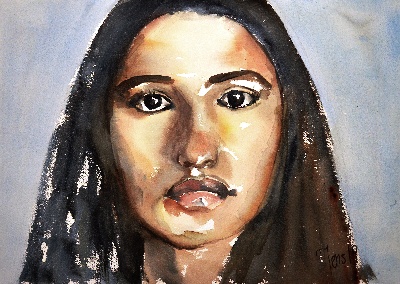 This is Zina. I painted her on Thursday 26 of September at Aquarelmere. Now when I blog about the painting, it is more than a week later because I had so much to do with the new house plans.
She appeared as the first face of a movie about climate activists. The movie appeared on Instagram, and it was also on twitter. I thought it was nice to try to paint Zina. I had hoped that she would like it but perhaps not because I did not hear from her.
The movie was made by an outdoor action wear company "Patagonia." They supported the climate strike on September 20 with this short movie. In the movie, there were portraits of several young climate activists from the US. Zina was the first portrait. Since I painted her, I tried to find other photos of her, and I think she looks different in this portrait compared to other photos of her. It could be that I think I painted Zina, but it is actually someone else?
The climate strike on September 20 gathered about 4 million people around the world. The strike on 27 of September gathered 7 million people. I was not there. I went to work as usual. My thoughts were with the youth on the streets. For now, my activism stays with that I am eating much less meat, not flying, using public transport, and bike as much as possible. I try to learn what the climate crisis is about. It is a difficult problem. It makes me sad that so many people cannot (or do not want to) understand that humans existence is in danger. It makes me sad that so many white, old men are saying disgusting things about young women that want to save life on this planet.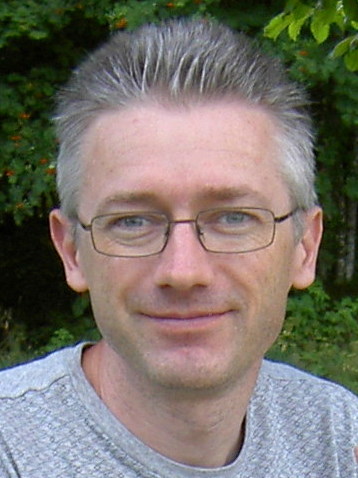 I was born 1967 in Stockholm, Sweden. I grew up in the small village Vågdalen in north Sweden. 1989 I moved to Umeå to study Computer Science at University of Umeå. 1995 I moved to the Netherlands where I live in Almere not far from Amsterdam.
Here on this site I let you see my creations.
I create, that is my hobby.
Copyright © 2015 - 2023, Jens Malmgren. Google Analytics is used on this site.