JENS MALMGREN
I create, that is my hobby.
An Aquarelle Portrait of Tasha
Thursday 19 September 2019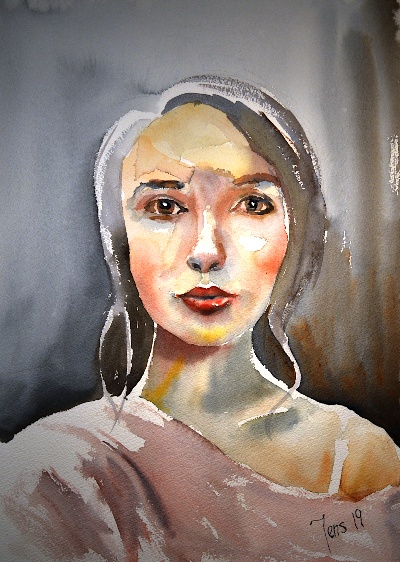 I am actually blogging about this on Saturday. It has been a crazy busy week. Work during the day and in the evenings busy with the new house. On Thursday evening I went painting. I had decided on painting Tasha Kemeys. She is an aquarelle painter that I found on Twitter. This was from a selfie that she had made of herself. On the photo her face was darker, but I thought it was interesting with the light coming from behind her.
She has a beutiful cupid's bow.
The other painters at the aquarelle club also found that it was a nice painting. While I sat working on this painting, Inga and Petra at the club silently watched how I painted. It felt strange to have someone looking while working, but after a while I got used to it.
I have been thinking of how it would be to do presentations of how I do when I paint an aquarelle portrait, but for now that has only stayed at contemplations. I have other priorities in life right now such as the house. This season I have no presentations planned for the club.
I posted the image to twitter for Tasha to see and she replied that she loved it. Nice. I like that sort of interaction. It happens I post a portrait and I get no reaction. Like last week, it was not that beautiful perhaps? Well, nothing to get worried about.
There are some important things that took place with the house this week. The road association has been officially ratified. That is great! We are working on the financing of the house. Filling in forms mainly.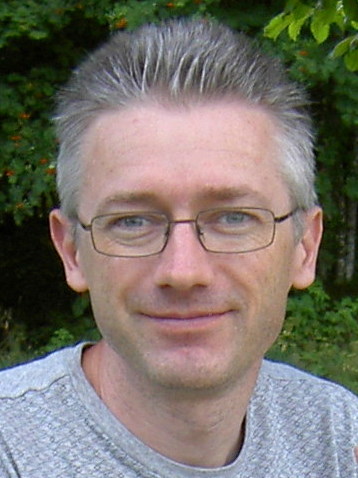 I was born 1967 in Stockholm, Sweden. I grew up in the small village Vågdalen in north Sweden. 1989 I moved to Umeå to study Computer Science at University of Umeå. 1995 I moved to the Netherlands where I live in Almere not far from Amsterdam.
Here on this site I let you see my creations.
I create, that is my hobby.
Copyright © 2015 - 2021, Jens Malmgren. Google Analytics is used on this site.