JENS MALMGREN
I create, that is my hobby.
Reply from Lucie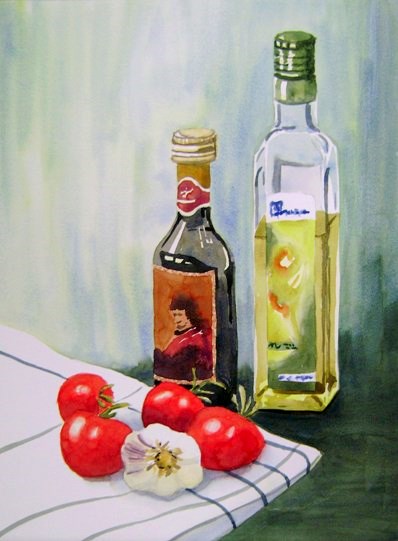 Some time ago I blogged about a painting that I call 'Reply to Lucie' displaying a bottle of olive oil, garlic and tomatoes and these items are lying on a cloth. I made the painting because I was inspired by a painting that Lucie Lolkema had painted. Lucie is also a member of Aquarelmere. Her painting was made with aquarelle while mine was made with Acrylic.

Now I got a reply of my reply from Lucie:
"Ik heb je webblog bekeken. Je hebt er al ongelooflijk veel op staan. Leuk om op deze manier je hobby met anderen te delen."
She gives me permission to publish her painting on my blog! Lucie Lolkema has published paintings in Dutch magazines and she is selling paintings from time to time. You should really go and have a look at her website. You find her webbsite here in this link: Lucie Lolkema, emerging Dutch aquarellist talent! I made the link text like this because then Google will connect her name with aquarellist and talent so the next time anyone search for an emerging aquarellist talent they will find Lucie Lolkema.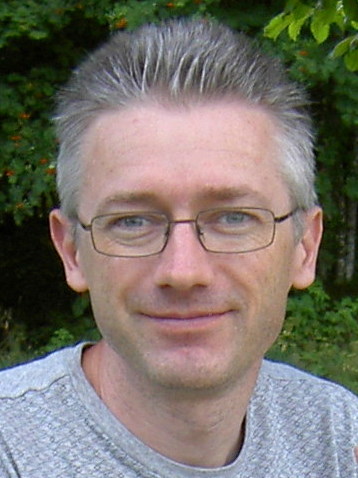 I was born 1967 in Stockholm, Sweden. I grew up in the small village Vågdalen in north Sweden. 1989 I moved to Umeå to study Computer Science at University of Umeå. 1995 I moved to the Netherlands where I live in Almere not far from Amsterdam.
Here on this site I let you see my creations.
I create, that is my hobby.
Copyright © 2015 - 2023, Jens Malmgren. Google Analytics is used on this site.