JENS MALMGREN
I create, that is my hobby.
Korean Model in Scenery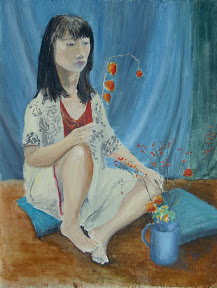 Here is the Korean model back and this time she dressed and she sit in the middle of theatrical scenery. I have no clue whatsoever for the idea behind this scenery. At the time I was busier with painting than asking what this was all about. This model talked a little about Korea in the breaks. She wish that in the future there will be a Korea without war.
The model holds a broken Physalis alkekengi (Bladder cherry, Chinese lantern, Japanese lantern, or Winter cherry). She wears a flowered shirt and she sits on a cushion on the floor. In front of her stands a milk-can with more branches of little bright red berries. In the background you can see a blue curtain.
After this model session there was a holiday break.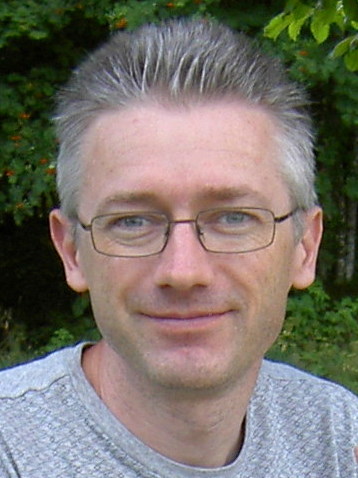 I was born 1967 in Stockholm, Sweden. I grew up in the small village Vågdalen in north Sweden. 1989 I moved to Umeå to study Computer Science at University of Umeå. 1995 I moved to the Netherlands where I live in Almere not far from Amsterdam.
Here on this site I let you see my creations.
I create, that is my hobby.
Copyright © 2015 - 2022, Jens Malmgren. Google Analytics is used on this site.