JENS MALMGREN
I create, that is my hobby.
Isabel 11 October 2015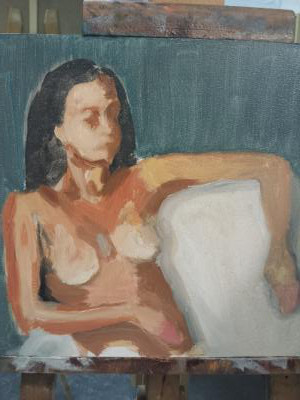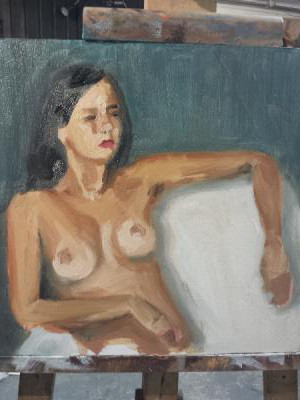 I am blogging, on my way to a life model painting session. There is actually a technical reason for this. Microsoft recently released Word for Android and that is what I am using for writing this blog entry.
This is the first session of the season. Other years the season started earlier in the autumn. I think already in September. This year it started in October. It has been a long break.
It has been great to have a holiday from painting on Sundays but I have missed it. One of the things I have been doing in this break that is that I finally started migrating away from my old server. It is a Windows 2003 that expired on July 14 this year. This migration is a long and complex project. I started on 5 August and up until now I have made almost 30 blog posts about the project. That is correct, I am also blogging about the project while I work on the project.
I can understand that people who come to the blog find it hard to believe that someone painting is also a programmer but this is my life. I am probably no regular type I suppose. There are so many things I would like to do and painting is just one of them. I also love to make music. Perhaps one day I might start blogging about making music as well. For now that is something I don't blog about.
Today it is about painting. I will paint with oil on MDF board. It is sunny and I almost arrived at Amsterdam central station. On my way home I will write about the experience at the painting session.
The painting session starts at 1 PM and ends at 4 PM.
Now I am on my way home from the life model session at de Stoker. The model was Isabel a dancer from Indonesia. I think she had a mixed heritage of Irish a Maori. Since this was the first time in a long time I had decided to do my best. Well, when I paint I always want to give my best so this was nothing special.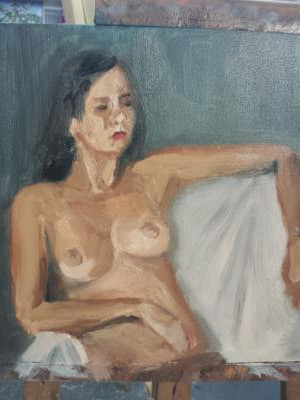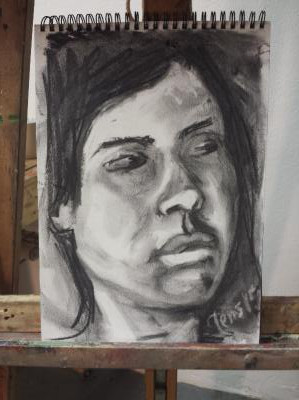 There were artists I know from before: Dick, Luc, Tom and Saskia. There was also a painter I had not seen before. Isabel was doing great. She sat in a chair with a white draping. This studio is in the basement of a house at Witte de Wit street in Amsterdam. Saskia had put on classical music. Normally we go on painting for 30 to 40 minutes and then we have a break. Then there is a short break.
I think I did well this time. There is always room for improvement but it was great to start the season again. In the breaks I posted pictures to Instagram of my painting.
Half past 3 I decided that I my painting would not get any better. Either I would start clean my brushes or I could do something else. I decided to make a charcoal portrait of Isabel. This was great fun. Just cease the day and get the drawing to the paper.
Some of the other artists told me that the drawing was powerful and spot on likeliness. I could not see that. I have that sometimes that I cannot see if a drawing is likely when I made it myself.
Then I cleaned my paint brushes and went home. Outside the sun was still shining. It was a beautiful Sunday in October in Amsterdam.
On the way I bought old cheese at the shop Stash at Admiral de Ruiter weg. In the shop there was two young ladies and when they helped me they spoke English. I noticed that more and more shops speaks English by default in Amsterdam. Sometimes simply is native English also working in the shop but these two spoke Dutch to each other.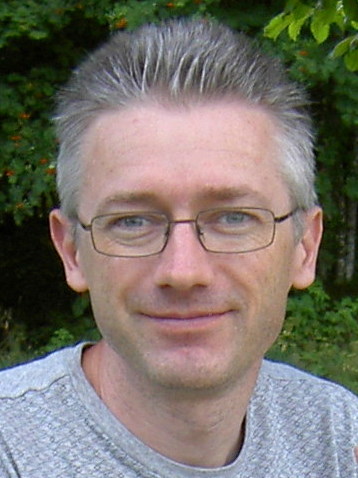 I was born 1967 in Stockholm, Sweden. I grew up in the small village Vågdalen in north Sweden. 1989 I moved to Umeå to study Computer Science at University of Umeå. 1995 I moved to the Netherlands where I live in Almere not far from Amsterdam.
Here on this site I let you see my creations.
I create, that is my hobby.
Copyright © 2015 - 2023, Jens Malmgren. Google Analytics is used on this site.