JENS MALMGREN
I create, that is my hobby.
Emily thinks of something nice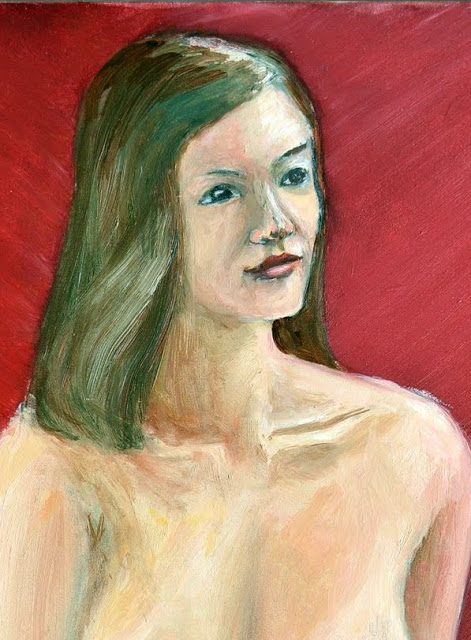 This is a painting of Emily that I made on 13 and 20 November 2011.

For this model I had planned to use an MDF panel instead of the hardwood plywood panels that I prepared this summer. I had an idea about trying creating the effect of a smooth skin and to do that I needed a hard and even surface like MDF.

I used one hour to work on the composition and the drawing. That is unusually patient to be me and that was good for this painting. Throughout the painting work I could concentrate on painting entirely and that gave a certain level of comfort while working. Other times I hurried the composition and drawing and still while painting I had to adjust the size of length of an arm or the size of a hand etc and that is not a satisfying way of painting.

Emily has a little smile on her face. She is the only model I know of that make an efforts of smiling a little bit. She would not tell the artists what she is thinking of when she is smiling but it is something nice.

I did not have enough time to work on my ambition of making this painting with a smooth skin effect. I was so eager to paint as good as I could so I simply had no time for this and this I realized afterwards. The face is not bad at all. Maybe there is a little bit of a smile in my painting and maybe a bit of Emily but I don't know. My painting is not displaying enough likeliness with the real Emily so that you would meet her and say "I recognize you from a painting of Jens". The real Emily has little bit more Asian look. It is so cool to be able to do that but on the other hand if my painting is nice then it need not show any likeliness.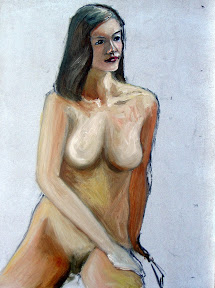 Maybe I will never achieve the capacity of producing art with likeliness. That is one possibility. Another is that others are thinking that I already manage to achieve likeliness but I cannot see it myself. It is important to take nothing for granted in this respect when talking to other artists. It is possible actually to have a blind spot for your own capacity on this. I just learned that some of my paintings and drawings are better than I think myself. This is confusing but I think that the conclusion I have to make is that I should not take it for granted that my work sucks and that everybody else are better because that attitude can hurt fellow artist's feelings… for no benefit to anyone. So from now on I will be more humble and careful. It is really nice to be able to be an inspiration to other artists while I on my turn is inspired by others.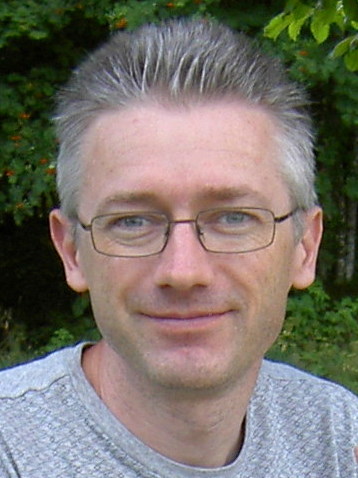 I was born 1967 in Stockholm, Sweden. I grew up in the small village Vågdalen in north Sweden. 1989 I moved to Umeå to study Computer Science at University of Umeå. 1995 I moved to the Netherlands where I live in Almere not far from Amsterdam.
Here on this site I let you see my creations.
I create, that is my hobby.
Copyright © 2015 - 2021, Jens Malmgren. Google Analytics is used on this site.