JENS MALMGREN
I create, that is my hobby.
Model with long cardigan and pants with pockets and rivets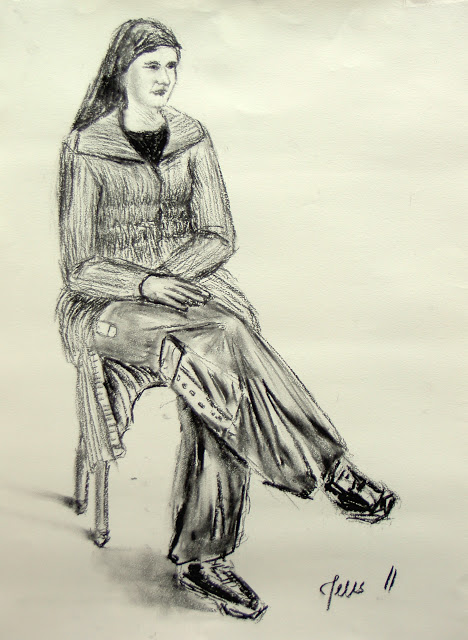 In the second lesson at the Model and Portrait course at de Kunstlinie, on 9 November 2011, the exercise was similar to the first lesson but this time we used charcoal. With charcoal you can express yourself much stronger than with pencil and I like that. A certain amount of contrast is often a decisive aspect of how attractive an image is, regardless of motive, with charcoal you can make it really black or soft and light grey too.
At these first two lessons Iwona is talking about using a part of the model as a reference. This part can be anything but often it is the height of the head. Then we are supposed to divide the paper in such way that we can draw the entire model. This requires a bit of tedious measuring but after a while you get used to doing this.

The model was a young woman. She had her hair in a shawl and she was wearing a long cardigan and black baggy pants with pockets and rivets. I tried to express the different materials by making the shades in different ways. The cardigan had stripes so when drawing the cardigan I made the shades by drawing parallel stripes. On the pants I smudged the charcoal to make soft transitions.

The face is not similar to the actual model but it looks sweet like this so I am happy with the result.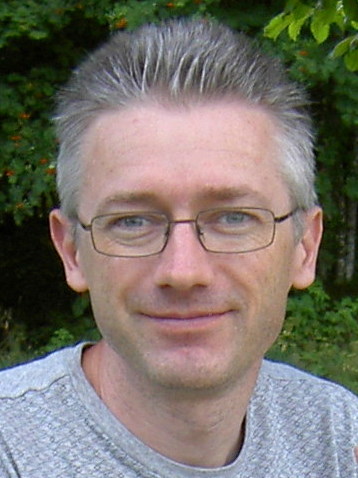 I was born 1967 in Stockholm, Sweden. I grew up in the small village Vågdalen in north Sweden. 1989 I moved to Umeå to study Computer Science at University of Umeå. 1995 I moved to the Netherlands where I live in Almere not far from Amsterdam.
Here on this site I let you see my creations.
I create, that is my hobby.
Copyright © 2015 - 2021, Jens Malmgren. Google Analytics is used on this site.