JENS MALMGREN
I create, that is my hobby.
Hatched big Ben with compressed charcoal
Last Wednesday, 16 November 2011, it was time to roll up the sleeves and do some drawing at De Kunstlinie during the course by Iwona.

Today it was time for Ben to be model. He kept his pants on. Ben is a really tall person. The idea was to draw Ben with dramatic light.

Actually I missed the explanation from Iwona about what the lesson was all about this evening. Shame on me! I was preparing the light and the curtains while she was doing her introduction and I discovered this when it `was too late´. Next time I will skip doing things while Iwona is explaining the purpose of the lesson and listen really carefully. And if I don´t understand then I will ask her.

The tools this time was a black kind of Conté. It was supposed to be compressed charcoal. The paper was of good quality with a little grain. We also got some charcoal. I made up my mind of continuing on the theme of trying to use different ways of drawing to indicate different material. In a way this is what some of the lessons was about last year so I thought I try to make use of this again.

The term Iwona use for parallel lines and also crossed parallel lines to indicate shadow is hatching and cross hatching. In Dutch ´Arcering´ and ´Kruis arcering´. I cannot say I am good at it or that I like doing it but I hatched myself over the paper as if I was a pro doing it. I tried to make an even hatch. I also tried to make the hatch use the same angle. The success depends on the discipline and I was a bit tired at that point so, oh well.

Bank notes often got images that are using hatching. If you paid attention to the images on the bank notes before using them to pay with you may have noticed this too.

For the curtain I switched to soft charcoal.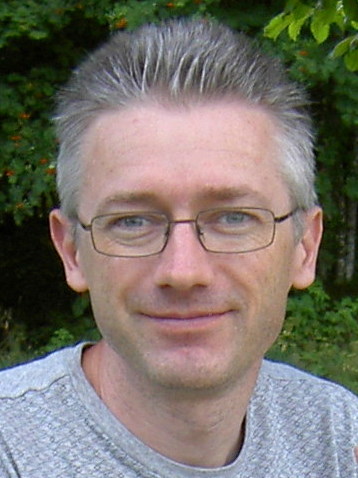 I was born 1967 in Stockholm, Sweden. I grew up in the small village Vågdalen in north Sweden. 1989 I moved to Umeå to study Computer Science at University of Umeå. 1995 I moved to the Netherlands where I live in Almere not far from Amsterdam.
Here on this site I let you see my creations.
I create, that is my hobby.
Copyright © 2015 - 2021, Jens Malmgren. Google Analytics is used on this site.