JENS MALMGREN
I create, that is my hobby.
Aleksandra 1 November 2015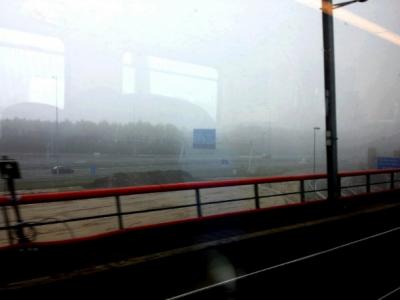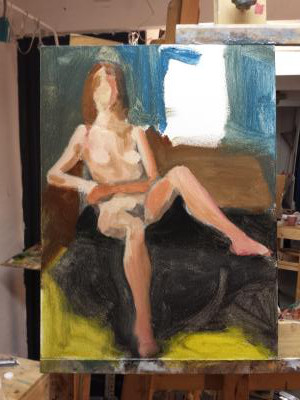 So it is Sunday and time for a live model painting session in Amsterdam. The new model painting season has begun and I manage to attend only one session in October and that is frustrating. Anyway here I am, on my way to the painting session in Amsterdam. Like last time I decided to blog about the session and start on my way to the session. For this I had in mind that well on time I would start the commute and on my way I would use Google Voice Keyboard while slowly walking to the bus. That did not happen. I started walking and I already had a new empty word document ready and I launched the voice keyboard and then in the distance I could see the bus arrive. So I launched myself into a run to catch the bus. It always ends like that when I need to catch the bus. I can as well start running because in the end I will be running anyway.
It is a gray dull day, the first day of November 2015 and am on my way to model painting and now I had time to catch my breath from the bus run. I forgot to buy blue paint. Usually I use white, yellow, red, brown and blue but my blue is finished. I really have to get some blue until the next painting session. Perhaps I can get some blue paint in Amsterdam? No then I will get late and I hate to get late. Instead I have to use ivory black.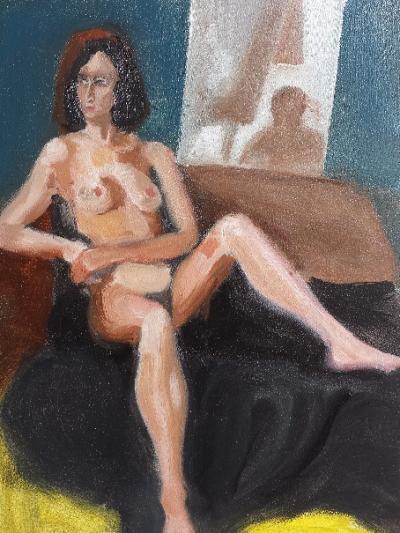 Last Friday I went to the exhibition of Edward Munch and Van Gogh at Stedelijk museum. The early years of Munch was light and inspirational. The older he got the darker and bitter he got. Unfortunately, I could not appreciate that. Death and fear etc. is not the things that turns me on. The story of Van Gogh I already heard a couple of times. He ended as a lunatic. Perhaps the fumes from the paints dissolved his brain. These days we have Van Dalen Cobra paint without lethal solvents.
I almost arrived at Amsterdam central station. I hope the model will be sitting. I prefer sitting models right now. Painting a nose from below is not so rewarding.
Now I am on my way back from the model session. It was special this time. The model was Aleksandra from Poland. She was nice, no problem there and she was sitting so that was absolutely nice.
It could be claimed that the environment in the studio when painting the painting should not have any influence on the outcome but this time I am not sure about that. At first everything was normal. Well, normal. The upstairs neighbors were busy arranging a vernissage. They walked back and forth arranging things. Then the final hour of the paintings session the party started and it was loud.
Someone was playing keyboard. Not so easy to concentrate. I think that I did not perform optimally but I tried to do my best. Gallery the stoker is a regular shop at Witte de Wit street in Amsterdam. The floor is made of wood so the sound in the model studio is shared with the gallery without any other barrier. Normally this would be no problem. Actually I never had problem with this before. So this was special.
When the model session had ended and I had cleaned my brushes I went upstairs and mingled as well as I could and there was snacks and beverages. That was nice and made entirely up for my earlier irritation.
Behind the model she had a mirror. In the mirror I could see Jochem. I gave him a diffuse look partly because there was no time over for anything else. When I see the painting so I think it is a pity I painted her face. I could as well skipped that and the overall quality of the painting had been better. Oh well it is what it is.
On my way home I happened to meet Hanneke and her daughter. Hanneke is also a member of Aquarelmere.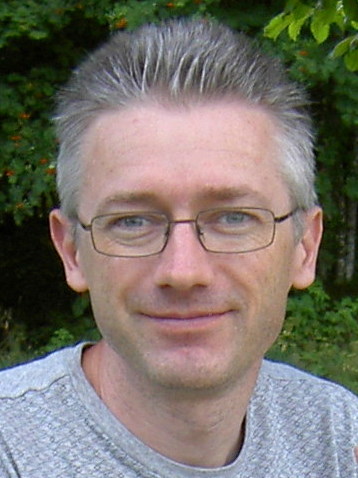 I was born 1967 in Stockholm, Sweden. I grew up in the small village Vågdalen in north Sweden. 1989 I moved to Umeå to study Computer Science at University of Umeå. 1995 I moved to the Netherlands where I live in Almere not far from Amsterdam.
Here on this site I let you see my creations.
I create, that is my hobby.
Copyright © 2015 - 2022, Jens Malmgren. Google Analytics is used on this site.