JENS MALMGREN
I create, that is my hobby.
Exploding Colors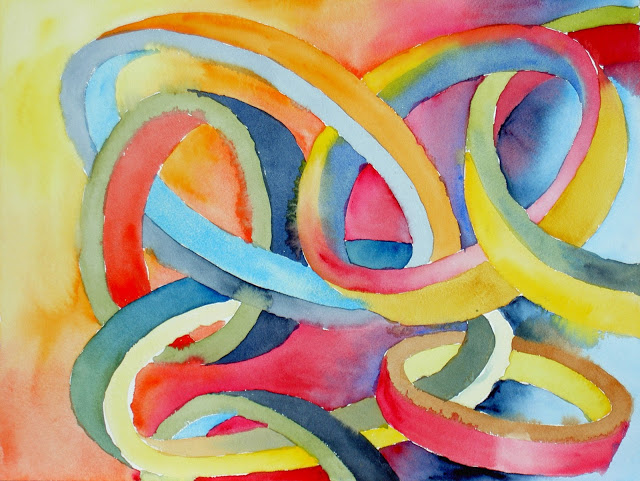 At Aquarelmere it was time for a theme evening about circles on 3 November 2011. This theme was an idea of Wilma. Just to say as it is, I was not mentally prepared for this challenge. Wilma held a nice opening speech where she told about her idea for this theme. I liked her speech.

But Circles? I had to accelerate my mental state to cope with this theme I made a split second decision on what to do because all my unhurried ideas about what to do was running out of time without getting anywhere. I decided to make a painting similar to the illusionistic circles that I made earlier this year. But this time without the piercings.
 
First of all, I made a circle motive in a perspective context. The perspective in this painting is present but hardly correct everywhere. However I think it is difficult to figure out the exact perspective aiming lines for this motive. You don't see so easy where the horizon should be, etcetera, so this painting is mystical in whether it is really perspective or just giving the illusion of perspective.

Secondly,  with this motive I had the idea of using extremely present colors. The autumn has been colorful this year. I don´t know if it is more or less colorful than normal but that doesn't matter;  the colors of the autumn made great impression on me so far and with that feeling I wanted to let the colors play an important role.

Finally, I had not so much time. Normally I would be working a lot more with controlling the process of drying and flowing paint. Now I just let that loose and continued painting while I could see cauliflower shapes, and what not, to emerge during the drying.

I used the Arches paper. It was wet and I was in my cloud again. Of stinking glue.

To my surprise I got good reviews from the other artists at Aquarelemere when the evening had come to an end.

When I came home I decided to erase as much as I could of the pencil lines on this painting. I worked with the eraser and I must say it is not so easy to erase lines "covered" with aquarelle paint.  At some point I lost my grip of the paper and it shot away and hit an almost empty glass standing on the table. While the glass was falling I could almost catch it but instead of getting my grip around the glass I pushed it away and the glass fell over and exploded into really tiny pieces. Luckily the little rests of liquid in the glass splashed away from the painting instead of on the painting.


---
11 November 2011, I am in the discussion of selling this painting. I am deeply honored that someone would like to buy this painting. It is a present so I am not going to reveal anything more here right now. When the receiver got the present I will tell you more. I think I have more news in two weeks from now.
... Sold.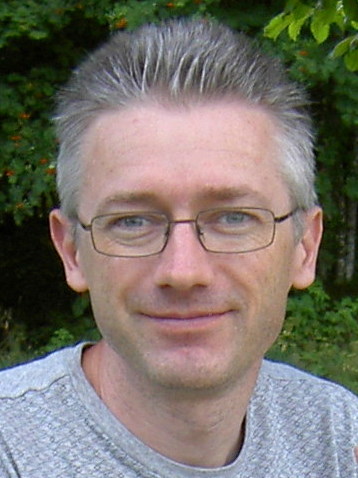 I was born 1967 in Stockholm, Sweden. I grew up in the small village Vågdalen in north Sweden. 1989 I moved to Umeå to study Computer Science at University of Umeå. 1995 I moved to the Netherlands where I live in Almere not far from Amsterdam.
Here on this site I let you see my creations.
I create, that is my hobby.
Copyright © 2015 - 2023, Jens Malmgren. Google Analytics is used on this site.