JENS MALMGREN
I create, that is my hobby.
The Scarlett Johansson Project, Aquarelle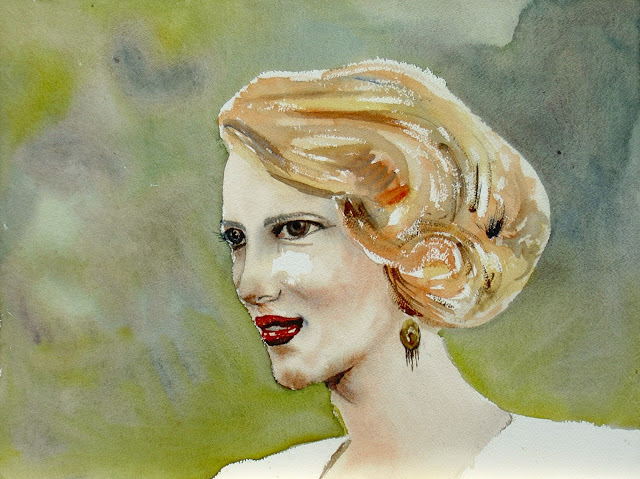 During the work with the oil painting of Scarlett there was a theme free evening at Aquarelmere. Soon we have two upcoming evenings with a nude model at Aquarelmere so it is also important to practice painting models with aquarelle as well as oil.

I have not painted models and portraits so much with aquarelle lately. When I saw what the other artists could do with oil paint at gallery de Stoker I decided to stop using aquarelle for models/portrait and instead learn how to use oil paint for this. So an aquarelle refresh was necessary.

I am still at the early stage of learning oil. The interesting thing is that I am learning how to paint portraits in aquarelle too. How is that? Well I switched to a cotton based paper, Arches. This paper smells funny when it is wet but aside from that little negative aspect it is better for working wet in wet and my idea behind starting with Arches was exactly this that I would explore how it s to paint models on this paper. For years I used "Schuts" paper, a bit stiff for my liking. Then I switched to "Langton" which is an excellent paper, smells fine when it is wet. Then I started with Arches – the cat wee paper. I think I decided to use all I have of Arches and then don't buy anymore of it until I either really need it again for some reason or they switched to a less smelly glue in that stuff. I will return to Langton paper when the Arches paper is consumed.

So while I had this project going with Scarlett Johansson with the peach soft skin and magnificent hair style in oil I thought I do a quick test of my skills in aquarelle as well. So here I used the Arches paper. It is clearly so that it can be done, and it can be done better. My oil project was more Scarlett but this is a nice looking girl as well.

The things that makes the significant difference between oil and aquarelle is that in oil you can continue until you have that correct look. In aquarelle you need to do your art in the first layer or you will start mudding around. So it is what it is as I use to say. Almost Scarlett.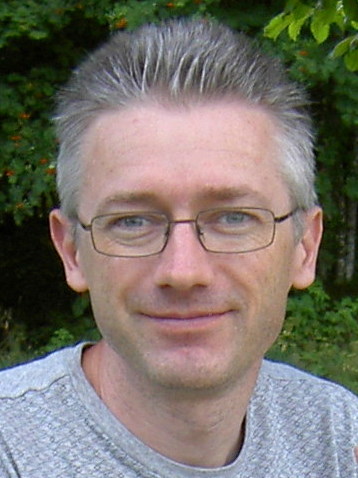 I was born 1967 in Stockholm, Sweden. I grew up in the small village Vågdalen in north Sweden. 1989 I moved to Umeå to study Computer Science at University of Umeå. 1995 I moved to the Netherlands where I live in Almere not far from Amsterdam.
Here on this site I let you see my creations.
I create, that is my hobby.
Copyright © 2015 - 2023, Jens Malmgren. Google Analytics is used on this site.