JENS MALMGREN
I create, that is my hobby.
Fairy putting flower in the hair again, Aquarelle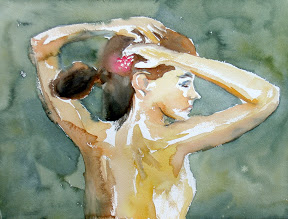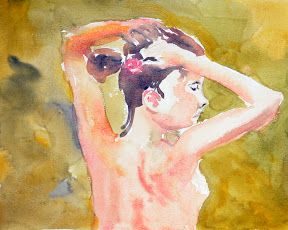 After painting solitary animals on the 14 December I had thirty minutes left. Last time this happened was when I was painting beer caps earlier in the autumn on 10 November 2011.

I recalled that I had been painting a fairy photo of a girl putting a flower in her hair. I searched through my stack of photos and found the fairy with the flower.

On the photo the girl looks some sort of fairy without wings. It could be her pointy nose or something that makes me think of a fairy. She is putting a flower in the hair and we see her from the back.

The ironic thing here is that last time I painted her I had decided that next time I would use more time for her but this promise was forgotten so here she came out of my stash of photos just to fill in some spare minutes of an aquarelle evening, for the second time.

The left painting is from 10 November 2011. The right painting is from 14 December 2011.
Both times 300 gram per square meter Langton paper.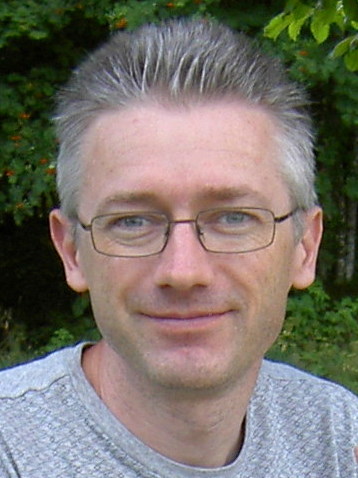 I was born 1967 in Stockholm, Sweden. I grew up in the small village Vågdalen in north Sweden. 1989 I moved to Umeå to study Computer Science at University of Umeå. 1995 I moved to the Netherlands where I live in Almere not far from Amsterdam.
Here on this site I let you see my creations.
I create, that is my hobby.
Copyright © 2015 - 2021, Jens Malmgren. Google Analytics is used on this site.