JENS MALMGREN
I create, that is my hobby.
Merry Christmas 2011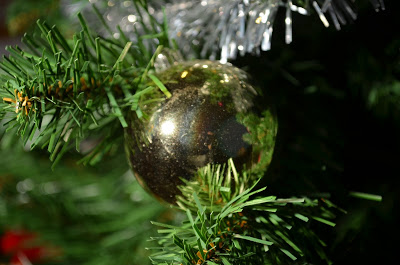 A Monday two weeks ago I had decided to make some marvelous night shots of the skyline of the city. With camera and tripod I went biking to the city center. It was a bit dark. The wind was picking up and it was chilly. I was making photos from the lake in front of the city with a nice skyline and at that spot it was really dark. At the lake I had set the camera to the night scenery.

Halfway through the session I switched to normal photography without flash. I made photos of the Christmas trees in the city center. It was fun, I was excited.

After two hours I was so cold I had to go home. At home I had to put the tripod away before I could enter my garden. When I had a chance to look at the photos I realized that I had been making photos with the autofocus turned off. Two photos had been almost fine by accident. The skyline photo was fuzzy and the photos from the Christmas trees in the city center was blurry as well.

The day after I got the clever idea to make new photos but this time I would bring a torch so that in case I had to see what I was doing. I started to search for the tripod. It is a bit difficult to make night photos without a tripod so I had to find it. After carefully recalling the events from the day before I figured out that I had forgotten the tripod outside my garden the day before. So it had been standing outside my garden the whole night.

I started to search for the tripod around my house. During the search I was not able to find any trace of the tripod but I managed to stand in dog poo instead. Empty handed and smelling of dog poo I gave up the search. I went home and deleted the fuzzy images.

This was two weeks ago. This morning when I had a look under the Christmas tree I could spot a long package. It turned out that I got a new tripod for Christmas present! Thank you Santa Claus!

Merry Christmas!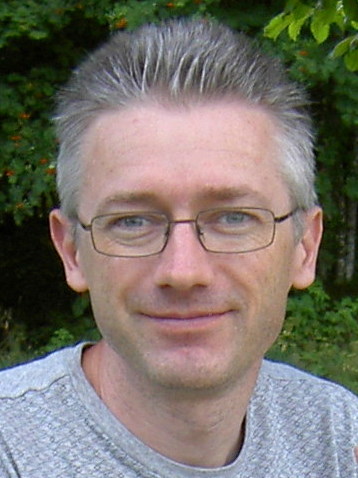 I was born 1967 in Stockholm, Sweden. I grew up in the small village Vågdalen in north Sweden. 1989 I moved to Umeå to study Computer Science at University of Umeå. 1995 I moved to the Netherlands where I live in Almere not far from Amsterdam.
Here on this site I let you see my creations.
I create, that is my hobby.
Copyright © 2015 - 2021, Jens Malmgren. Google Analytics is used on this site.