JENS MALMGREN
I create, that is my hobby.
Bosch en Lommer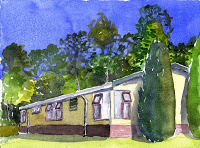 My aquarelle painting had been lying idle for years but then in the late summer of 2005 I went to the park hotel Bosch en Lommer (in Hierden) and I got some energy to do some painting again.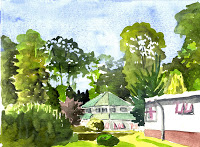 In the left painting, my goal was to capture the variety of different green foliage while working from light to dark. The sky and the greens succeeded quite well. The trees look translucent. The building on the right side became massive with an indistinguishable cross in the window.

Then I tried to do a new painting that you can see to the right with the green and the sky, but I wanted to do the building more accurate. Unfortunately the sky became too dark. The building is ok.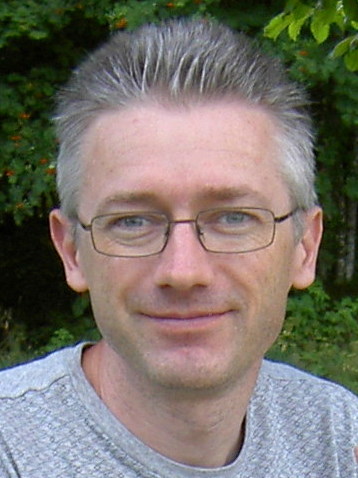 I was born 1967 in Stockholm, Sweden. I grew up in the small village Vågdalen in north Sweden. 1989 I moved to Umeå to study Computer Science at University of Umeå. 1995 I moved to the Netherlands where I live in Almere not far from Amsterdam.
Here on this site I let you see my creations.
I create, that is my hobby.
Copyright © 2015 - 2023, Jens Malmgren. Google Analytics is used on this site.