JENS MALMGREN
I create, that is my hobby.
Vegetables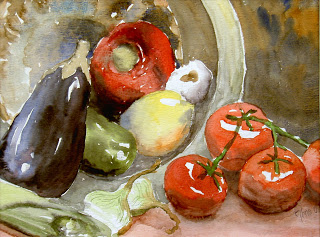 This is a still-life of vegetables. On the left side you can see an aubergine. In front of the aubergine you can see a leek. The aubergine is leaning on a squash. Can you follow? Next to the squash you see a lemon. Behind the lemon you can see a paprika. And next to the lemon you can see a garlic. In front of the squash you can see an onion cut in half. To the right you can see three tomatoes. Many of the vegetables are lying in a bowl lying on the side.
I saved lots of little spots of white in this painting. That makes it livelier.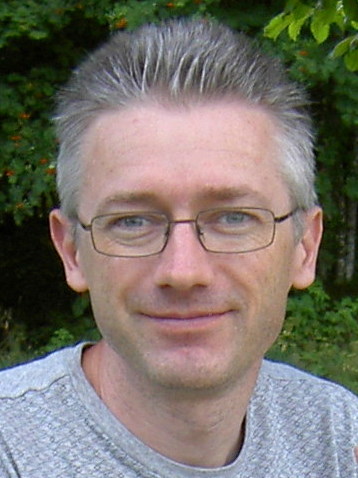 I was born 1967 in Stockholm, Sweden. I grew up in the small village Vågdalen in north Sweden. 1989 I moved to Umeå to study Computer Science at University of Umeå. 1995 I moved to the Netherlands where I live in Almere not far from Amsterdam.
Here on this site I let you see my creations.
I create, that is my hobby.
Copyright © 2015 - 2021, Jens Malmgren. Google Analytics is used on this site.