JENS MALMGREN
I create, that is my hobby.
Miró 21 of January 2018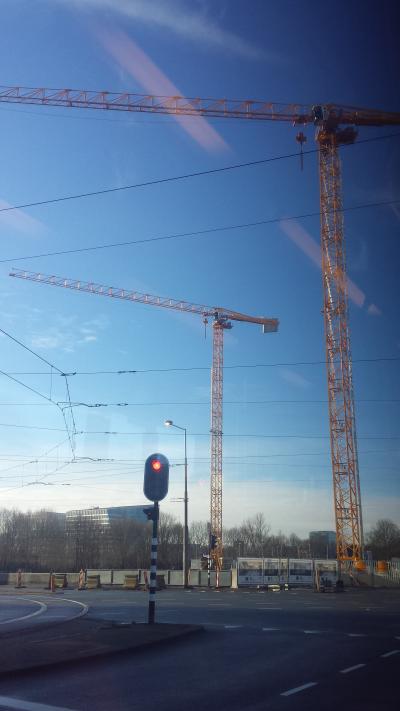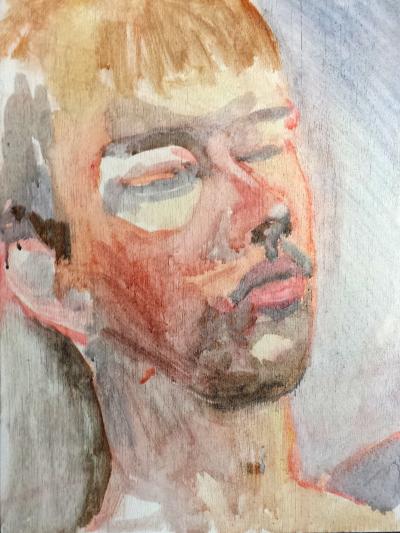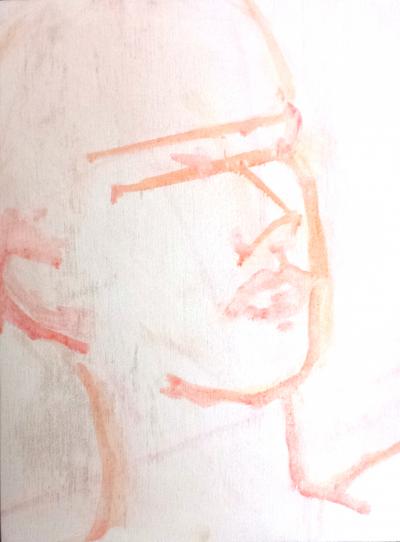 Today it is Sunday 21 of January 2018. I was just about to write that I am on my way to a life model painting when my mother via WhatsApp tells me that my father is on the way to the hospital in an ambulance.
My parents live in Sweden, and I live in the Netherlands. It is one thousand kilometers from my parents. It feels a bit far away in situations like these.
On the bright side of life, I can tell that the sun shines today, and it is not so windy. Pleasant weather.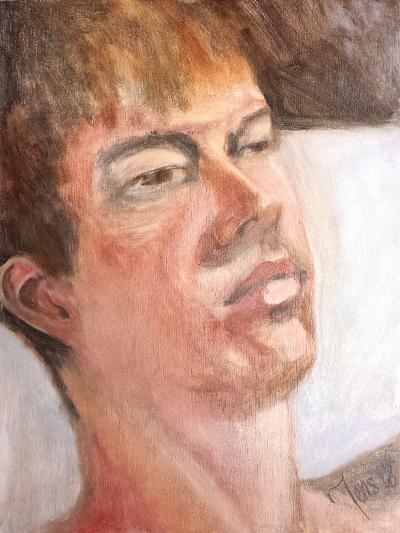 Today is the second time I will paint Miró. It will be a portrait this time.
My favorite train was canceled so I took the train to Zuid. From there I took bus 15. Amsterdam Zuid and Bus 15 is my new escape route since they retired tram seven that previously stopped in front of the studio.
I sat peacefully on a window seat on bus 15 when suddenly a lady cushioned me. She squeezed me to the window. She had no idea of my awkward situation. Not until I started to unscrew myself like an animal trapped under a boulder she noticed there was something alive under her. Then she retreated, fine.
She got a penetrant perfume. Yucky. Oh… she left. Good-bye.
Can it be that worries about health can make the heart rate accelerate?
At the studio today, we were three artists. Frank, Saskia and me.
On the way home I practiced a bit of Urban Sketching as well.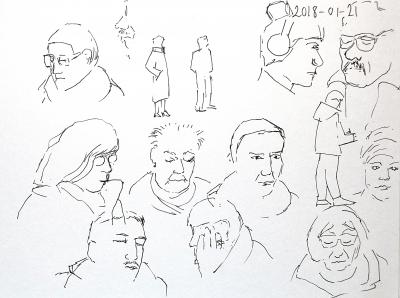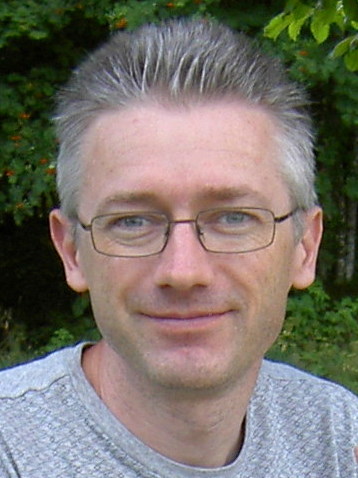 I was born 1967 in Stockholm, Sweden. I grew up in the small village Vågdalen in north Sweden. 1989 I moved to Umeå to study Computer Science at University of Umeå. 1995 I moved to the Netherlands where I live in Almere not far from Amsterdam.
Here on this site I let you see my creations.
I create, that is my hobby.
Copyright © 2015 - 2021, Jens Malmgren. Google Analytics is used on this site.