JENS MALMGREN
I create, that is my hobby.
Butterfly on flower 25 January 2018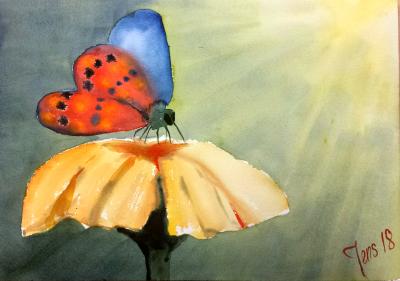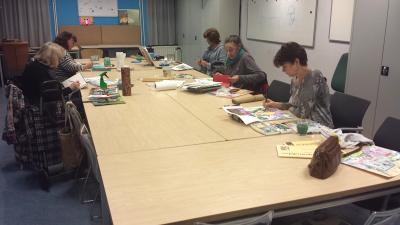 Tonight, it was a club evening with the aquarelle club Aquarelmere in Almere. We hold these club evenings at the community center de Draikolk on Thursday evenings in Almere. There is no regular teaching here. It is just ourselves painting. Sometimes we teach each other but not tonight.
I have not been blogging so much about Aquarelmere until now. Perhaps this will change from now.
The theme this evening was insects on flowers, and I searched for that and found a photo of a butterfly on a flower, and then I gave the subject my interpretation.
This painting is not an extraordinary good painting. It looks a bit like paintings I made three years ago already. The pattern of the butterfly is good, but the shapes are less interesting, and the flower is uninspired.
We talked about insects while we were painting. There are a lot fewer insects these days compared just a couple of years ago.
http://www.sciencemag.org/news/2017/05/where-have-all-insects-gone
While tidying up for the evening, I took a picture of the group. It was Hetty, Inga, Ina Petra, Hilde and me painting this evening.
After tidying up, we put the paintings on display for each other and then we talk a little about our paintings.
Next week I will hold a presentation about how to draw a portrait with likeliness.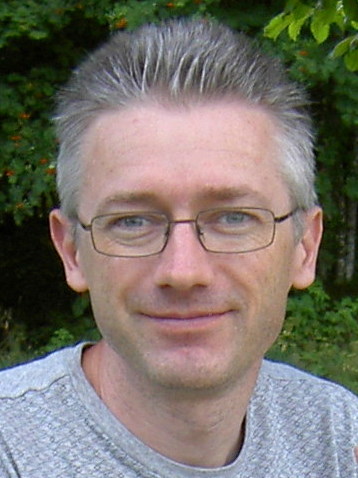 I was born 1967 in Stockholm, Sweden. I grew up in the small village Vågdalen in north Sweden. 1989 I moved to Umeå to study Computer Science at University of Umeå. 1995 I moved to the Netherlands where I live in Almere not far from Amsterdam.
Here on this site I let you see my creations.
I create, that is my hobby.
Copyright © 2015 - 2023, Jens Malmgren. Google Analytics is used on this site.