JENS MALMGREN
I create, that is my hobby.
Sarah 8 November 2015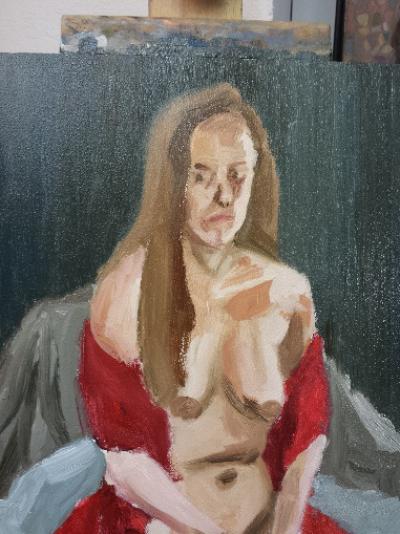 It's Sunday and I'm on my way to model painting session. It's a grey misty day again like last Sunday. When I went to the Stedelijk museum in Amsterdam last week to the van Gogh and Munch exhibition they displayed letters sent between Vincent van Gogh and Theo van Gogh. I was thinking I will not leave a pile of letters behind me. So instead of writing these letters to someone I was thinking that maybe I have to do some more blogging to tell the world about how I arrive at making my art and what I'm struggling with at this point in my art.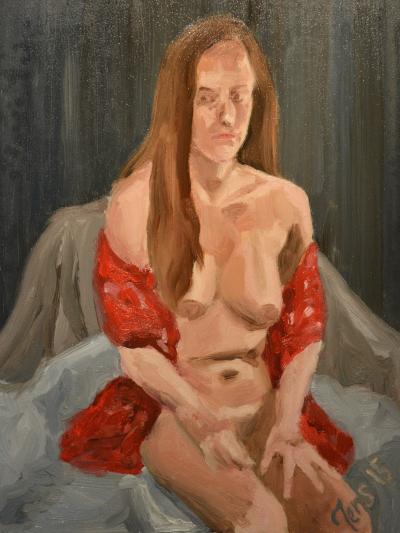 It went fairly well today! The model was Sarah from Colombia. She was sitting, I like that. Today I wanted to use one size brushes. Last time with Aleksandra I used smaller brushes for the face. I heard other more experienced artist's comments about smaller size brushes and they don't like it. It worked. I had to pay attention to the shape of the brushes and after some time the tip was less concentrated and that was annoying but I carried on. It was less difficult to make the tip flat and like that I could paint some fine details as well. The pig's hair brush is the best brush but they get stray hairs from using water. And I use water because I use Cobra. If I will get better in using bigger brushes I need to master the stray hairs. After using the brush, I clean them carefully and wrap them in a paper towel.
I write this while leaning on to a stair case rail in an Intercity train back to Almere. There is nowhere to sit. My feet hurt. What am I going through for the art?
Today it was Tom, Saskia and me painting Sarah. Much more relaxing compared to last time.
Sarah had a red shawl around her and long dark hair.
This time I had a tube of cobalt blue again. The two previous sessions I was missing cobalt blue so I used black instead. Ivory black. Since some time I am using Titanium White, Permanent Yellow Light, Pyrrole Red, Burnt Sienna and Cobalt Blue in that order. I put these colors in a circle with white at 5 minutes before the hour and then spread the other colors evenly every 10 to 15 minutes. Sort of.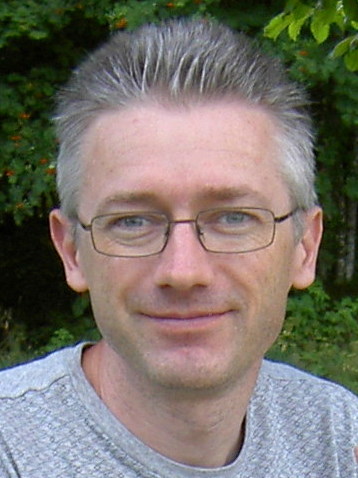 I was born 1967 in Stockholm, Sweden. I grew up in the small village Vågdalen in north Sweden. 1989 I moved to Umeå to study Computer Science at University of Umeå. 1995 I moved to the Netherlands where I live in Almere not far from Amsterdam.
Here on this site I let you see my creations.
I create, that is my hobby.
Copyright © 2015 - 2019, Jens Malmgren. Google Analytics is used on this site.