JENS MALMGREN
I create, that is my hobby.
Ernestine 29 of April 2018

It is Sunday 29 April, and I am on my way to Amsterdam to the final life painting session of 2017 - 2018. There is no construction work on the tracks today, so I am sitting in my favorite train to Amsterdam. I share the silence coupe with two native Dutch boys, and you could just guess it: Keeping their mouth shut is not something Dutch youth is well known for.
So, I am sitting here boiling. When the loudest boy wanted to share his latest concert experience with all of us in the coupe, I exploded and pointed out that the cope was meant to be silence coupe. They asked me to calm down, which I did. Then they went on.
I have been grumpy for a long time, and it is not good. It is eating on my wellbeing. I have been grumpy on all sorts of little things. From politics to the environment. I got myself into a debate about Sweden with an American, and I regret that. Apparently, about Sweden, you can spread false or unproven information. I pointed out that the information he gave was not available from official authorities in Sweden, so he could not make these claims that he did. He replied that well renowned foreign news agencies had that information, so that was good enough. For him.
Eventually, the kids shut their mouth. Incredible.
Tourism in Amsterdam is exploding. The sound is everywhere of trolleys with small cheap plastic wheels being dragged over stone pavements. These days there are four wheels per trolley. A couple of years ago it was only two. While waiting for tram 13, I discovered that the queue for the canal boats went to the bridge – 200 meters. I have never seen that before.
I came well on time to the studio. Today I had hoped I could switch to another spot on the other side of the model. My preference was a spot next to Irene. If that was not possible, I was thinking of a place near to Saskia's new spot, but Tom pointed out that that place was not a nice. Saskia switched to the spot where Tom had been standing last time. Then Frank arrived, and he brought with him a delicious cake. I got my spot that I wanted!
The artists today were Frank, Tom, Irene, Saskia, and me. The model was Ernestine.
I painted her over two panels. It felt right to do so. Tom was enthusiastic about the result and me too. After the painting session, we had snacks, and we chatted about the season and the plans for the summer and little things that artists talk about when they are done painting.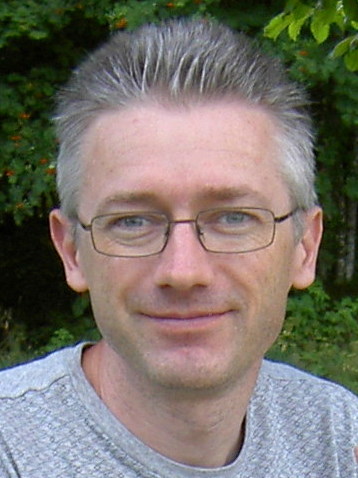 I was born 1967 in Stockholm, Sweden. I grew up in the small village Vågdalen in north Sweden. 1989 I moved to Umeå to study Computer Science at University of Umeå. 1995 I moved to the Netherlands where I live in Almere not far from Amsterdam.
Here on this site I let you see my creations.
I create, that is my hobby.
Copyright © 2015 - 2023, Jens Malmgren. Google Analytics is used on this site.