JENS MALMGREN
I create, that is my hobby.
Lisa del Giocondo 8 March 2018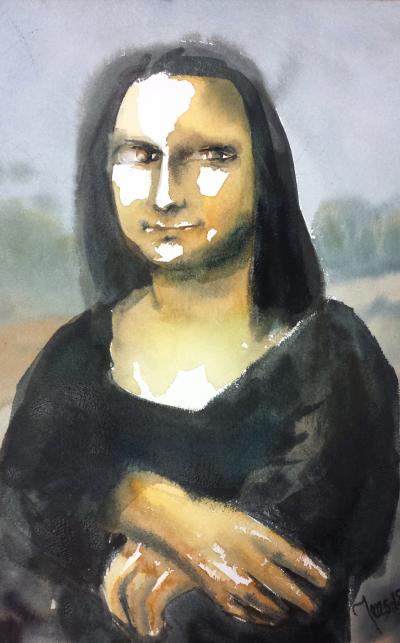 Tonight the theme was old masters at the aquarelle club, and I selected a piece of Leonardo da Vinci and his painting of Lisa del Giocondo or better known as Mona Lisa. She died 15 July 1542. Everybody in the city went to her funeral.
The idea was grand, but I did not produce any satisfying painting. Everybody could recognize that the painting was not so good as it could be but there was a lot of things to talk about the painting, and that was both delighting but a bit embarrassing because it was not worth it. I tried to cut off the discussion about my painting a couple of times, but it kept coming up.
So what is wrong with this painting? The arms are too high. The face looks too male. The left eye (from the viewer's point of view) is too big compared to the right eye.
The artists tonight were Hetty, Ina, Inga, Petra, Hilde, Emmy, Rita, and me. Ina told us there was a new member candidate for the club and it was a man. Later she would know more.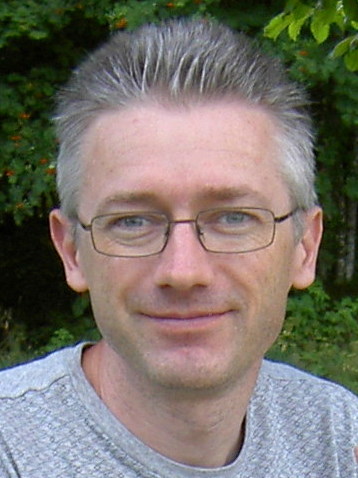 I was born 1967 in Stockholm, Sweden. I grew up in the small village Vågdalen in north Sweden. 1989 I moved to Umeå to study Computer Science at University of Umeå. 1995 I moved to the Netherlands where I live in Almere not far from Amsterdam.
Here on this site I let you see my creations.
I create, that is my hobby.
Copyright © 2015 - 2023, Jens Malmgren. Google Analytics is used on this site.