JENS MALMGREN
I create, that is my hobby.
Maya 7 January 2018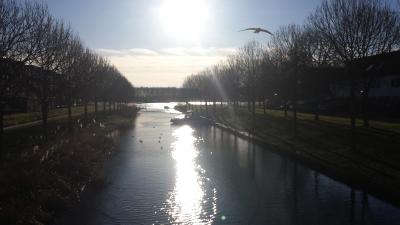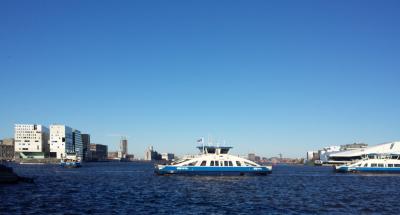 It is Sunday 7 January 2018, and I am going to the first live painting "Croquis" session of the year at studio de Stoker at Witte De Withstraat 124 in Amsterdam. In Dutch Inloop atelier or Modelschilderen. Saskia Lensink arranges it.
On the way to Amsterdam, I was experimenting with keyboards on Android so that could not write so much.

It is beautiful weather today. When I arrived at Amsterdam, I walked to the water at the back of the station to have a look at the ferries. At the front, I took a panorama photo.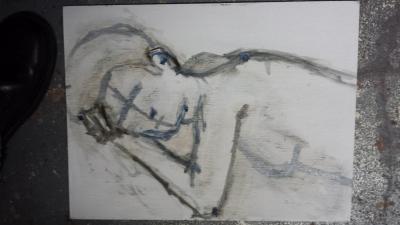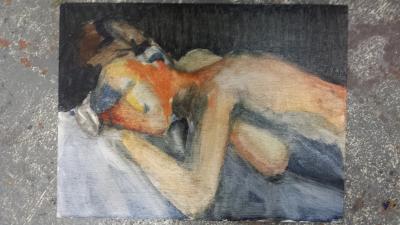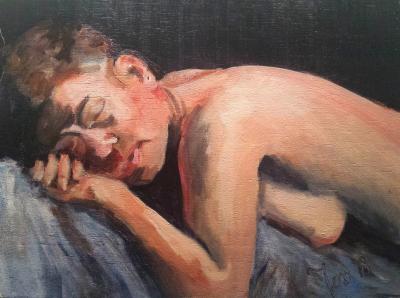 Now I am on the way back to Almere after the painting session.
Today the model was Maya. The artists were Irene, Ron, Bas, Frank, Saskia, and me.
Maya had a lying pose. She changed her position ever so slightly so that it became a little tricky to focus on likeliness. Well, I finished the painting the first painting of the year.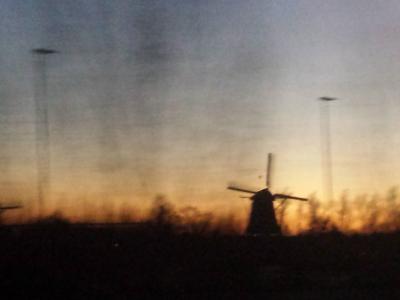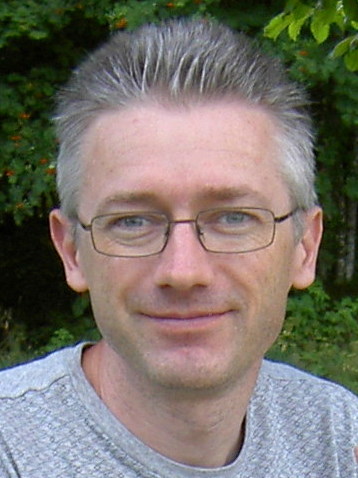 I was born 1967 in Stockholm, Sweden. I grew up in the small village Vågdalen in north Sweden. 1989 I moved to Umeå to study Computer Science at University of Umeå. 1995 I moved to the Netherlands where I live in Almere not far from Amsterdam.
Here on this site I let you see my creations.
I create, that is my hobby.
Copyright © 2015 - 2023, Jens Malmgren. Google Analytics is used on this site.