JENS MALMGREN
I create, that is my hobby.
Thursday 28 December 2017, Amsterdam #7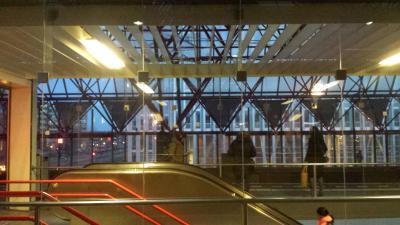 The year is ending, and my regular trips to Amsterdam are soon over. This is the seventh time I go to Amsterdam for work in December 2017. I think that there will be one more journey on the first Wednesday of 2018 and then my work in Amsterdam is finished for this time around. That future Wednesday I will not blog about my commute. Today I managed to hop on the luxury intercity train service to Amsterdam.

It is a beautiful day today if you can call it so. As lovely as it gets on Thursday 28 of December 2017.
Yesterday I worked on publishing blog posts and putting back panels on my panel stack. The new "suitcase" got reordered so that all labels were oriented towards the front and visible and turned all in the same direction so that it is easy to read. All panels are labeled since a couple of years now. I think it was due to blogging that I started on that. I had paintings I did not know when I had made them, so it was difficult to blog about them. These days I try to document as I go.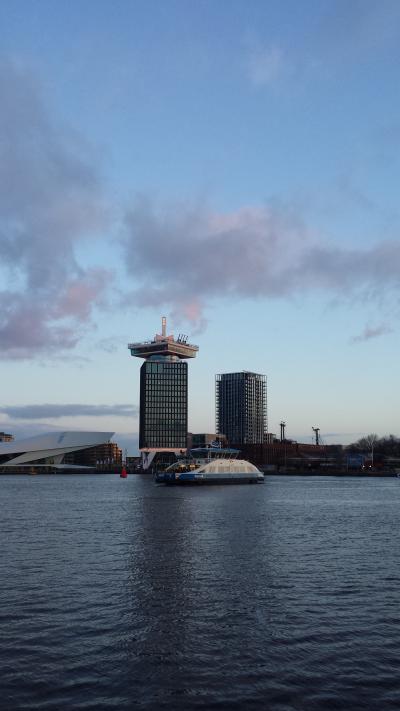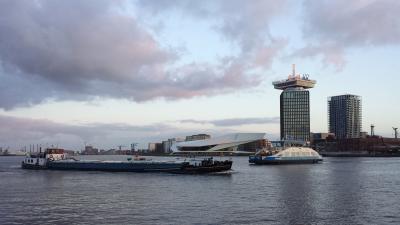 The pivotal reason for all this blogging was a visit to the van Gogh museum in Amsterdam. I went there with two friends. We do a couple of museum visits per year, and often it is van Gogh because it is open in the evenings. Anyhow the museum presented letters from Vincent to Leo. When reading these letters, it occurred to me that the thought processes going into the art is also part of the art. Since I don't have a pen friend and I would be rather lousy at maintaining one too I find it satisfying to write to myself in this blog. I hope to develop this further so that not only myself enjoy reading these stories.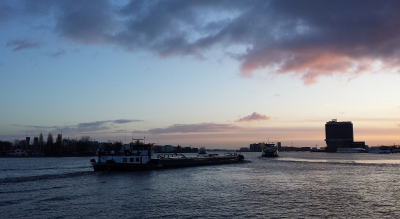 It had been fantastic if I could paint the portraits of my friends as well. To do that I need to continue my pursuit of likeliness. That is a minimum requirement for painting friends.
At lunchtime, we found that all usual places where full. The tourists had invaded Amsterdam so there was no place for regular people. At the fourth attempt, we found a place to eat: The restaurant of the American Hotel. I thought the ceiling was really nicely decorated so here is a panorama photo of the ceiling of the American Hotel in Amsterdam.

If you look click the image and zoom in carefully you will notice that they got a wall with photos arranged in the salon in Paris at the turn of the century. It takes some courage to arrange pictures like that these days.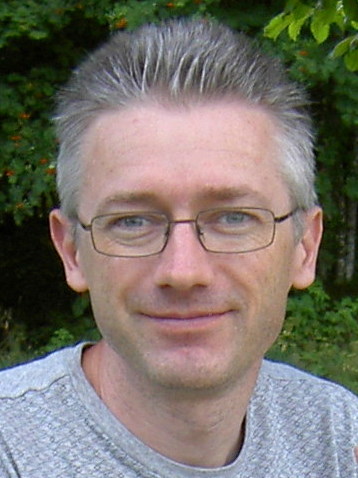 I was born 1967 in Stockholm, Sweden. I grew up in the small village Vågdalen in north Sweden. 1989 I moved to Umeå to study Computer Science at University of Umeå. 1995 I moved to the Netherlands where I live in Almere not far from Amsterdam.
Here on this site I let you see my creations.
I create, that is my hobby.
Copyright © 2015 - 2023, Jens Malmgren. Google Analytics is used on this site.