JENS MALMGREN
I create, that is my hobby.
Fabiana 28 May 2017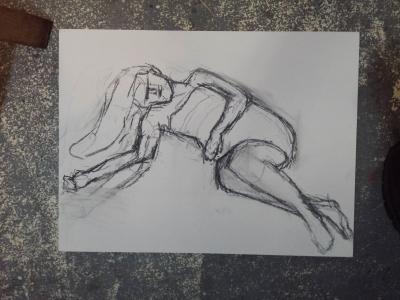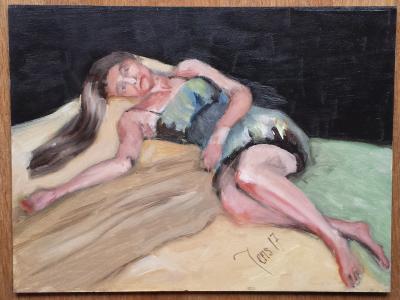 It is Sunday 28 May and I am in my last life painting session for this season. The finale.
Today the sun is shining and it is really warm. Perhaps it was warmer yesterday. It is the first time this year I go to Amsterdam without a jacket.
When I look at the paintings I made this season I become happy. They look nice. There as still much to learn but I am really satisfied with the progress this season. The portraits even start to show a little bit of likeliness.
It would nice to provide some better light in the studio. Perhaps I could create something with my new 3D printer. I will try to remodel the wet panel box with the 3D printer. It should be possible to make the rails in plastic. I have yet to open the box with ABS filament. Before I use it I will create a proper box for it. It is white ABS.
I just took a photo of the green landscape passing the window. On the other side of the aisle, there are two elderly ladies saying things about what they see outside the window and they have clearly not been traveling by train the last 20 years.
Today the model is female, Fabiana. That is better. Mike was fine to paint but females are better.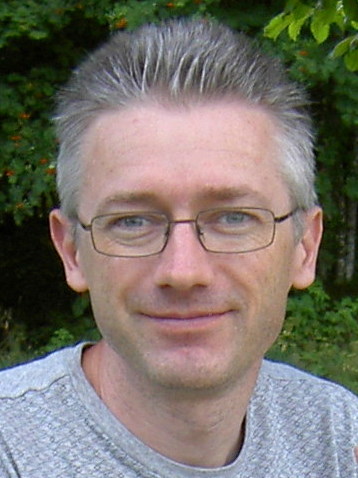 I was born 1967 in Stockholm, Sweden. I grew up in the small village Vågdalen in north Sweden. 1989 I moved to Umeå to study Computer Science at University of Umeå. 1995 I moved to the Netherlands where I live in Almere not far from Amsterdam.
Here on this site I let you see my creations.
I create, that is my hobby.
Copyright © 2015 - 2021, Jens Malmgren. Google Analytics is used on this site.